Russia's Rosatom to boost orders to $100 bln in 2014 by securing new projects in Hungary, Kazakhstan, Iran
AKIPRESS.COM -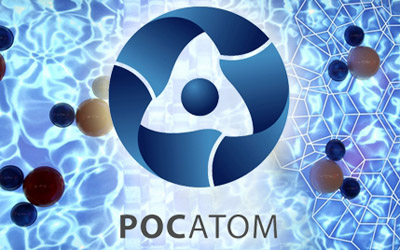 Russia's state nuclear firm Rosatom aims to grow its global order book to $100 billion this year, up 25 percent year-on-year, by securing new projects in Hungary, Kazakhstan, India and Iran, CEO Sergei Kiriyenko said on Monday, reported Reuters.
"We are on track to increase our 10-year order book to $98 billion this year or even possibly to $100 billion on new projects", he said at a meeting with Prime Minister Dmitry Medvedev.
Rosatom has won a contract to build a new plant in Hungary and has agreed to build reactors in India and Kazakhstan this year. The company is also planning to build more reactors in Iran in addition to the Russia-built Bushehr plant, Iran's first nuclear facility, launched there in 2011.
Rosatom's investment programme, sourced from the state budget, allows it to spend about $300-$350 billion per year to build nuclear plants in Russia and abroad, a business that has been hit by global safety concerns after the 2011 Fukushima nuclear disaster.
Rosatom maintains its reactors are the world's safest.
Rosatom expects to obtain orders for 80 reactors worldwide and is planning to triple sales by 2030. Last year the company increased its foreign contracts' portfolio by 60 percent to $66.5 billion and had initially planned $73 billion worth of new orders this year.