IMF expects around 4.1% growth for Kyrgyzstan
AKIPRESS.COM -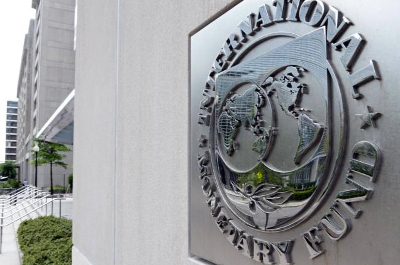 An International Monetary Fund (IMF) team led by Mr. Edward Gemayel visited Bishkek July 9–15, 2014. Discussions focused on recent economic developments and the economic outlook, as wells as issues surrounding the accession to the Eurasian Customs Union (ECU).
"As a result of the deterioration in regional economic activity, the macroeconomic outlook for 2014 has moderated compared to the previous extended credit facility (ECF) review. Growth is expected to be around 4.1percent, and inflation is expected to increase to about 9.8 percent," Mr. Gemayel said in the statement issued at the conclusion of the visit.
The current account deficit is projected to slightly improve due to lower imports, while international reserves should remain at a comfortable level. The fiscal deficit could deteriorate due to a revenues shortfall driven by weaker economic activity. The outlook remains sensitive to regional developments, namely a further slowdown in Russia. Clarifying the key parameters for the accession to the ECU should reduce uncertainty and improve the business environment.
"The authorities reiterated their commitment to maintaining macroeconomic stability and implementing a robust structural reform agenda. Reaching these objectives hinges on continued fiscal consolidation and implementation of the new monetary framework, speeding up public financial management reforms, and finalizing the remaining legislation in the financial sector. Improving the business environment will play a critical role in achieving the goals of the National Sustainable Development Strategy," the statement reads.
The IMF stands ready to support the Kyrgyz Republic in its reform efforts and to continue fruitful cooperation, according to the statement.