Mary announced cultural capital of Turkic World in 2015
AKIPRESS.COM -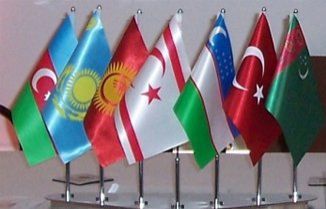 Turkmenistan's Mary took over the title of cultural capital of Turkic World from Kazan, Tatarstan, during the XXXII meeting of the Permanent Council of TURKSOY.
The decision was approved by the International Organization of Turkic Culture (TURKSOY). The meeting was attended by the Prime Minister of the Republic of Tatarstan Ildar Khalikov, Secretary General of TURKSOY Dusanbay Kaseinov and culture ministers of member countries - Azerbaijan, Kazakhstan, Kyrgyzstan, Turkey and Turkmenistan.
Summary of the activities carried out in 2014 was presented at the meeting, as well as it was announced about the transfer of the title of the capital of the Turkic World-2015 to the Turkmen city of Mary.
In this connection the Plan of cultural events that will take place next year in Mary, with the participation of creative groups and delegations from the fraternal countries has been approved. Particularly, the program provided organization of scientific meetings, concerts, exhibitions, photo exhibitions, theater festivals and film screenings, writers' symposiums, practical seminars for employees of institutions of culture and others.
Also TURKSOY Permanent Council decided to declare the Year of 2015 as the Year of Turkish writer and playwright Taner Khaldun, in connection with his 100th anniversary, as well as Semyon Kadyshevs year, in commemoration of the 130th anniversary of the birth of this Khakassian national storyteller.
Minister of Culture of Turkmenistan was elected as temporary Coordinator of TURKSOY - for the period of 2015 to the end of which it is planned to hold in Mary the next XXXIII meeting of the International Organization of Turkic culture.
The project «Cultural Capital of the Turkic World» - is another initiative that provides an opportunity to present the culture of the Turkic peoples in the international space. This initiative dates back to 2012, when as the cultural capital was declared Astana, in 2013 the title was given to Turkish Eskishehir, in 2014 – to Kazan. In 2015, this honorary status was delegated to the city of Mary, which incidentally has successfully coped with a similar mission: in 2012 Mary was the cultural capital of the CIS countries.