Halyk Bank completes acquisition of HSBC Bank Kazakhstan
AKIPRESS.COM -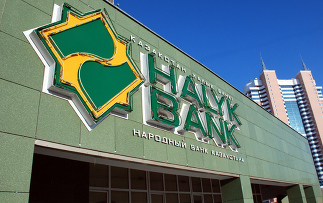 Halyk Bank announced it has completed the acquisition of HSBC Bank Kazakhstan, the subsidiary of HSBC Bank plc.
The Bank became sole shareholder and obtained full control over the purchased bank. This is a landmark transaction for Kazakhstan banking history.
The purchased bank has been renamed into JSC "Altyn Bank". Altyn Bank is now a subsidiary of JSC "Halyk Bank" and will operate as a separate legal entity.
The Bank's Management believes that Altyn Bank shall allow Halyk Group increasing its business with foreign companies represented in Kazakhstan, including salary projects and payroll lending, as well as developing mortgage lending to high quality customers. With its existing client base Altyn Bank provides a perfect opportunity for promoting private banking and internet-banking business.
Altyn Bank is 18th on the market in terms of total assets. Its share in total assets of Halyk Bank is around 8%.