Two border guards of Tajikistan wounded in shootout on border with Afghanistan
AKIPRESS.COM -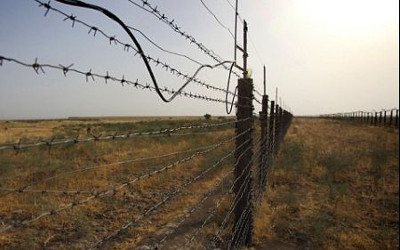 The number of border guards of Tajikistan wounded in a shootout on the border with Afghanistan on Sunday morning reached two, reports Radio Free Europe / Radio Liberty referring to medical facilities of Kulob (200 km southeast of Dushanbe).
Earlier, an officer of the border troops of Tajikistan, who was seriously wounded in the stomach, was delivered to the city hospital of Kulob via helicopter. Doctors said that the surgery was successful, and the border guard's life is not in danger anymore.
"The second soldier was slightly injured and hospitalized in a local hospital," the statement said.
On January 16, Interior Minister Ramazon Rakhimzoda reported that Tajikistan is strengthening the security of its borders due to the data received over the cluster of militants in the northern Afghan provinces that border with Tajikistan. The total length of the Tajik-Afghan border is about 1,400 km.
"Heavy security was rolled out by law enforcement officers," he said at the press conference in Dushanbe. These militants, he believes, belong to different groups, including Taliban and Islamic Movement of Uzbekistan.
Afghan authorities say that these militant groups have a goal to move into the territory of Tajikistan.