Kazakhstan to acquire Su-30SM fighters
AKIPRESS.COM -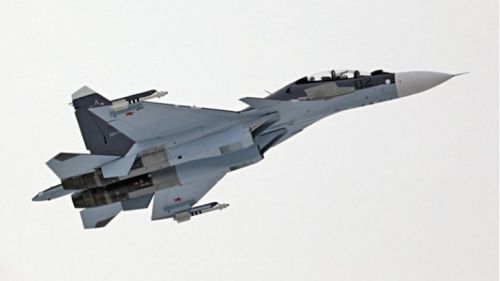 Kazakhstan is to acquire the Sukhoi Su-30SM 'Flanker' as it looks to recapitalise its Soviet-era fighter force, the press service of the Defense Ministry said on February 4.
The disclosure was made by the Commander in Chief of the Kazakhstan Air Defence Forces (KADF), Major General Nurlan Ormanbetov, during a visit to the Irkutsk Aviation Plant where the Su-30SM is built.
"Thanks to the policy of the President [of Kazakhstan] today [we] have the opportunity to [recapitalise our] combat aircraft to modern types. This multipurpose aircraft will greatly enhance the combat potential of the [KADF]," said the general.
The government announcement did not disclose aircraft numbers or delivery timelines.
The Su-30SM has been developed from the Indian Su-30MKI and is intended by the Russian Air Force as a stop-gap until the Su-35 and Sukhoi T-50 PAK-FA enter service later in the decade. The two-seat Su-30SM features an improved radar, communications, and ejector-seat system. In addition, the aircraft's weaponry configuration has been adjusted to Russian specifications.