Moscow-Beijing high-speed rail may go across Kazakhstan - ambassador
AKIPRESS.COM -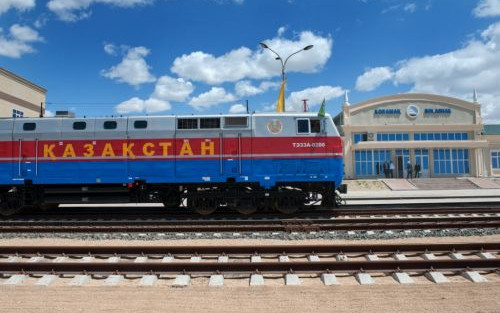 A planned high-speed rail link connecting Moscow and Beijing could go across Kazakhstan, Russian Ambassador to China Andrey Denisov said on Tuesday, reports TASS news agency.
The China-invested project to build a high-speed railway between Moscow and Kazan, the capital of Russia's republic of Tatarstan, could be extended to China, the ambassador said citing specialists.
If the project, in which China is ready to invest 400 billion rubles is implemented, the railway could be extended to China, connecting the two countries across Kazakhstan, he said. "Another transport scheme could be built, that could become part of the route of a new Silk Road," the diplomat said.
Last September, the first vice president of Russian Railways, Alexander Misharin, said Chinese investors were ready to invest 400 million rubles in the construction of the Moscow-Kazan high-speed railway.
In October 2014, the Russian Transport Ministry, Russian Railways, the Chinese National Development and Reform Commission, and China Railway Corporation signed a memorandum on the development of high-speed railway communication.
China's Vice Foreign Minister Cheng Guoping said work on technical feasibility study for the Moscow-Kazan railway project proceeded successfully.