U.S. seeks to grab $300mln in Uzbek Telecom bribe probe
AKIPRESS.COM -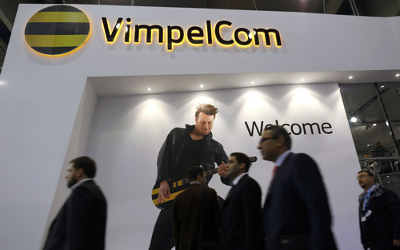 The U.S. Justice Department is seeking to seize $300 million claimed to be the proceeds of an international bribery conspiracy involving two Russian phone companies, as the U.S. joins a group of European nations in a telecom corruption probe.
The U.S. claims VimpelCom Ltd., part-owned by Russian billionaire Mikhail Fridman, and Mobile TeleSystems OJSC used a web of shell companies and phony consulting contracts to funnel bribes to a close relative of Uzbekistan's president, Islam Karimov, in exchange for access to that country's telecommunications market. The assets sought by the U.S., in a complaint filed Monday in Manhattan federal court, are held in Bank of New York Mellon Corp. in Ireland, Luxembourg and Belgium, reports Bloomberg.
VimpelCom said in March 2014 that its Amsterdam headquarters had been raided by Dutch prosecutors and that the U.S. Securities and Exchange Commission demanded documents as part of the probe into its business.
The U.S. said that some of the funds it seeks are held by a company owned by Karimov's relative, Takilant Ltd.
Takilant held a minority interest in VimpelCom's business in Uzbekistan from 2007 to 2009, Bloomberg News reported last year. VimpelCom "worked with Takilant in the past" to acquire frequency in Uzbekistan, the Russian carrier said in an SEC filing in 2013.
Previously, Takilant came under scrutiny in a 2012 corruption probe by Swedish prosecutors.
The relative of Karimov is described in the U.S. case only as "Government Official A." The person is the beneficial owner of Takilant along with two other shell companies, Swisdorn and Expoline, according to the complaint.
Rozzyn Boy, a spokeswoman for VimpelCom, said in an e-mail Tuesday that the company is aware of the Justice Department's forfeiture action and will "continue to cooperate with the authorities in their investigation."
Joshua Tulgan, a spokesman for Mobile TeleSystems, declined to comment.
The telecom companies "understood they were required to enter into lucrative contracts with Government Official A's shell companies in order to enter the Uzbek telecommunications market," the U.S. said in the complaint.
The case is U.S. v. Any and all assets held in account numbers 102162418400, 1:15-cv-05063, U.S. District Court, Southern District of New York (Manhattan).