Iran, China to construct fourth oil refinery in Kazakhstan
AKIPRESS.COM -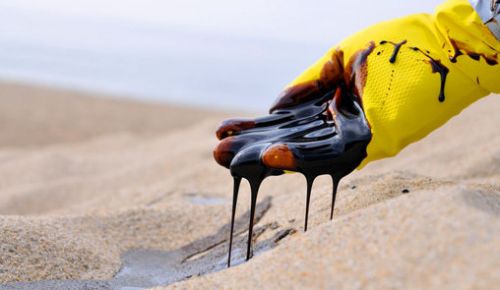 Kazakhstan is planning to construct its fourth oil refinery in Mangistau region together with Iran and China, Tengrinews reports citing Vice Governor of the region Rakymbek Amirzhanov.
"All of Iran's oil refineries are in the north of the country and the oil fields are in the south. Iran spends about $35 per ton of oil to transport crude from the south to the north," Amirzhanov said. Therefore Kazakhstan, situated close to Iran's north, is a good candidate for a new partnership in oil swaps.
Kazakhstan supplies its crude to Iran's northern refineries and in return Iran ships the same amount of crude from its southern fields to its Persian Gulf sea ports for Kazakhstan. Oil swap was suspended in 2010.
"If the swap operations are resumed after the new refinery is built in Kazakhstan, oil products from Mangistau will be transported to the northern ports of Iran, and Iran will in turn provide crude oil to Kazakhstan from its southern fields. We have already held a number of official negotiations with the Ministry of Oil of Iran. Also, we have large companies interested in investing in this project," the deputy governor said.
Currently, Kazakhstan has refineries in Pavlodar, Atyrau and South Kazakhstan regions. However, according to Amirzhanov, they do not cover Kazakhstan's needs for petroleum products - the country's deficit is about 1.5 million tons of oil, which constitutes 30 percent of the total market.
If Kazakhstani oil was processed in the region, Amirzhanov said, local oil producers would be able to save the money they spend to sell oil through the Black Sea terminals, which is extremely beneficial considering the currently low oil prices.
The new refinery will be able to produce high-octane gasoline and jet fuel that Kazakhstan currently imports from Russia, and thus close the existing deficit in the country, he said. "Iran is ready to take the remaining volumes through the ports of Aktau and Kuryk, and give its crude oil in the Gulf region to Chinese companies. This is China's interest in the project of construction of the fourth Kazakhstani oil refinery," Amirzhanov explained.
The future partners have different opinions on the refinery's capacity. According to deputy governor, the Chinese side proposes a project with the capacity of 6 million tons of oil per year, whereas the Iranians insist on the refinery's capacity to be at 10-12 million tons of oil per year.
Amirzhanov noted that with the timely funding, in the near future the project's feasibility study would be completed, and by the end of the year an agreement for the construction would be signed.
The approximate minimum amount of investment in the construction of the project is estimated at $6 billion. Chinese companies, however, are willing to enter the project with investments estimated at $5 billion.