Turkmenistan should ease gas investment rules, U.S. Daniel Rosenblum says
AKIPRESS.COM -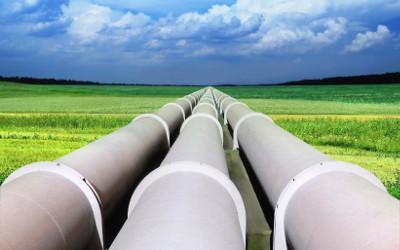 Turkmenistan should consider easing its rules on foreign investment in natural gas as it looks to develop the world's fourth largest reserves amid rising competition, reported Reuters referring to a senior U.S. official.
Ashgabat has long refused to sign production-sharing agreements with foreign firms for its major onshore gas fields, offering only service contracts.
It is now set to embark on its most ambitious project, the Turkmenistan-Afghanistan-Pakistan-India (TAPI) gas pipeline, a project meant to diversify exports away from China and Russia.
"Land-locked countries with potentially large resources, such as Turkmenistan, need to move expeditiously to capture market opportunities since their competitors are not idle," Daniel Rosenblum, deputy assistant secretary for Central Asia at the U.S. Department of State, told a recent conference in Ashgabat.
Competition, in particular, comes from liquefied natural gas (LNG) suppliers such as Qatar which can deliver gas by sea.
"A critical element of success is to create the right mix of incentives," said Rosenblum, referring to energy project contracts. "Hesitation or delay might mean that potential buyers could find other solutions to meet their energy needs."
Oil giants such as Chevron, ExxonMobil, BP and Total have long expressed an interest in the TAPI project. But a lack of access to Turkmen gas deposits and other concerns, such as security, have prevented any of them from getting involved.
The International Monetary Fund expects Turkmenistan's goods exports, of which more than 90 percent are sales of hydrocarbons, to drop by a third this year to $12.8 billion and to fall by 20 percent in 2016. Budget revenue is also likely to fall sharply, making it harder to invest in projects such as TAPI, which accounts for a third of its 2016 budget spending.
The only company known to be in talks on TAPI currently is Dubai-based Dragon Oil which produces oil off Turkmenistan's Caspian coast.