Kazakhstan seeks Turkish investment amid oil slump
AKIPRESS.COM -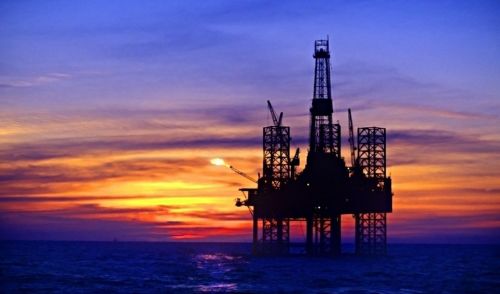 Senior Kazakh officials have called on Turkish business people to invest in their country as a decline in oil prices hurts the Central Asian state's economy.
"From this podium, I am inviting you to Kazakhstan. Come to us, work with us and win... Let's enter the big Chinese and Muslim market together," Gulmira Isayeva, Kazakhstan's deputy agriculture minister, told a group of Turkish business people in Istanbul on Thursday, Anadolu reports.
Thursday's investment meeting took on increased importance as plummeting oil prices lowered the credit rating of the Central Asian country.
U.S.-based international credit rating agency Standard & Poor's (S&P) lowered credit ratings for five countries -- including Kazakhstan -- on Wednesday.
While Kazakhstan's long- and short-term ratings were lowered to 'BBB-/A-3' from 'BBB/A-2', S&P said "weak exports and shrinking consumption will significantly constrain the country's economic prospects, with output stagnating in 2016, followed by an only modest recovery".
"Now, it is time for Turkey to utilize Kazakhstan's potential," Canseyit Tuymebayev, Astana's ambassador to Turkey, said.
Tuymebayev, speaking in Turkish, stressed the fact that his country is a member of the Eurasian Economic Union. Russia, Kyrgyzstan, Armenia and Belarus also are members.
Emphasizing the size of the potential Chinese market for Turkey and Kazakhstan, Tuymebayev said transport infrastructure was important.
"It is a strategic [step]," Tuymebayev said.
Omer Vardan, the chairman of Turkey's Foreign Economic Relations Board, also stressed transport, saying: "I cannot speak of deepening economic relations if you have to carry marble with airplanes."
Turkey plans to extend a regional railway project, known as the Kars-Baku-Tbilisi line, to Kazakhstan.
During a visit to Kazakhstan earlier this month, Turkish Prime Minister Ahmet Davutoglu said the two states would be "central countries" in Eurasia in the fields of energy, trade and transportation.
"As soon as the Middle Corridor -- a transportation network extending from the Caspian Sea through Turkey and Azerbaijan to Central Asia and China -- becomes active, Turkey and Kazakhstan will be two central countries of Eurasia," Davutoglu said.
Foreign trade volume of the two countries stood at around $1.8 billion, according to the Turkish Economy Ministry's 2015 figures.
However, this volume has been in decline in recent years.
In 2012, that volume was $3.2 billion, Mert Sari, chairman of the Turkish-Kazakhstani Business Council told Thursday's meeting.