Turkmenistan borrows $700 mln for TAPI pipeline
AKIPRESS.COM -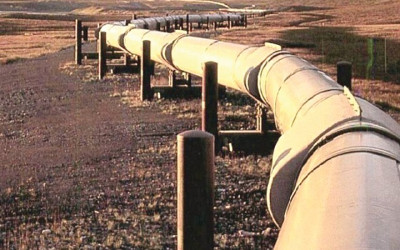 Turkmenistan has borrowed $700 million on October 14 from the Islamic Development Bank (IDB) to finance the construction of a natural gas pipeline through Afghanistan to Pakistan and India, the country's official news agency said on Friday.
The $10 billion TAPI (Turkmenistan, Afghanistan, Pakistan and India) pipeline, originating at the giant Galkynysh gas field in Turkmenistan would carry 33 billion cubic metres (bcm) of gas a year, reports Reuters.
Turkmenistan, which sits on the world's fourth-largest gas reserves, last December started building its section of the pipeline, designed to ease its dependence on Russia and China, but the three other countries have yet to begin work.
Difficulties in obtaining financing for the project and concerns about security in Afghanistan, where Islamist Taliban insurgents control swathes of the territory earmarked as the pipeline route, have led to lengthy delays.
Turkmenistan will use the 15-year IDB loan to finance construction work and equipment purchases, the country's state news agency said.
Separately, a Pakistani official involved in the project told Reuters on Friday TAPI was in the final stages of financing, and investor roadshows were due to be held next month.