Uzbekistan, Turkmenistan to delevop fields in Caspian Sea
AKIPRESS.COM -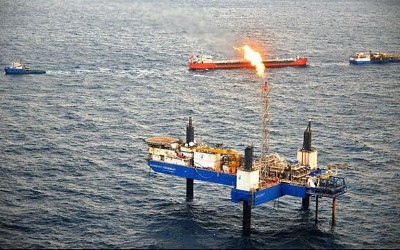 Uzbekistan and Turkmenistan will develop fields in the Caspian Sea.
The national holding company "Uzbekneftegaz" and the state concern "Turkmennebit" signed a memorandum of understanding as a result of the talks of Presidents of the two countries in Turkmenistan's Avaza, Gazeta.uz reports.
The Office of the Uzbek President said the document proposes establishment of a mutual and long-term cooperation on a joint exploration and development of the fields in the Caspian shelf of Turkmenistan.
The two countries plan to extract hydrocarbon raw materials on the terms of the production sharing agreement.