Life in rural Kyrgyzstan: Difficulties of vegetable farming and ways to prevent losses
AKIPRESS.COM - Matsur Dasufu is ethnic Dungan. He lives in Yrdak village, Jety-Oguz district of Issyk-Kul region. He has been growing vegetables for 30 years to support his family.
Now, he is cultivating around 10 kinds of vegetables.
"I am in vegetable farming since collapse of the Soviet Union. I know all secrets of farming pretty well," he said.
The prices for vegetables drop every 4 years. The farmer grows potatoes, carrots, cabbages, garlic and barley on 6 ha of land.
"Farmers should not grow only one kind of vegetables. If the price falls for one vegetable, they can cover all costs from sale of other vegetables. Many farmers cultivate only one kind of vegetables on big fields and then have losses," he said.
"Even if does not work this year, next season may be successful," he states.
Growing vegetables is not easy, much efforts are required, the farmer says.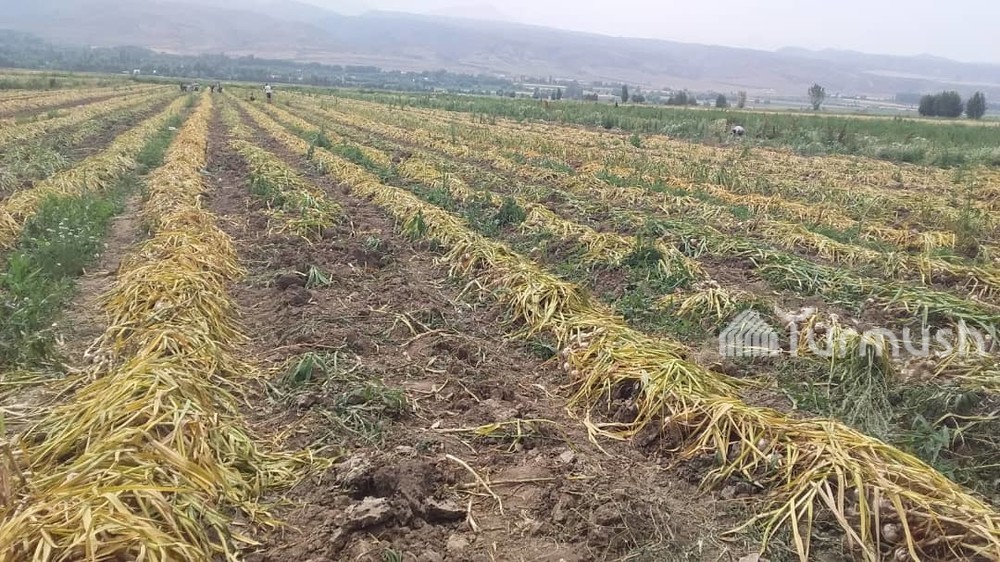 "To yield a good harvest, I need to water in time and in sufficient amount. But we have problems with watering in our district. This is why I rent field in Ak-Suu district... But if you make everything right, you will receive a good return," the man said.