Interview with Sarah Paulson for AKIpress
Sarah Paulson//HFPA
AKIPRESS.COM - A member of the Hollywood Foreign Press Association Serge Rakhlin exclusively for the Hollywood - Asia project of AKIpress and Los Angeles film festival executive Asel Sherniyazova talked to actress Sarah Paulson, the Ratched TV series main character.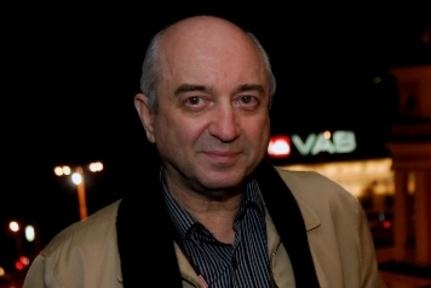 Ratched is an American psychological thriller streaming television series about the character of the same name from Ken Kesey's 1962 novel One Flew Over the Cuckoo's Nest. Created by Evan Romansky and developed by Ryan Murphy, the series stars Sarah Paulson in the title role and serves as a prequel to the novel. The series premiered on Netflix on September 18, 2020.

CONGRATULATIONS ON ANOTHER ONE OF YOUR COMMANDING PERFORMANCES. LET'S TALK ABOUT YOUR CHARACTER IN THE SERIES. THE SHOW IS REALLY ABOUT THE CREATION OF A MONSTER. THE MAIN THEME OF THE FAMOUS 1975 FILM "ONE FLEW OVER THE CUCKOO'S NEST" WAS THAT NURSE RATCHED, THEN PLAYED BY LOUISE FLETCHER, WASN'T INTERESTED IN HELPING HER PATIENTS. ALL SHE WAS INTERESTED IN WAS MAKING A LIFE FOR HERSELF. WOULD YOU LIKE TO TALK ABOUT THAT IN TERMS OF HOW IT DEFINED YOUR CHARACTER IN THE SHOW?
Well I think any time, obviously if I were teaching about the character, about the movie and its social commentary and also what it talks about in terms of the healthcare system in the United States, it might be different than how I feel having to inhabit it. I rewatched the movie before we started and I had seen it long ago and had loved it and had absolutely thought of Nurse Ratched as a villain. And she is the villain of the movie, there's no question. But for me as an actress playing it, I had to find a way to align myself at least with what her heart was doing, not so much her mind because, and if you end up watching the whole series, midway through we sort of learn what we are suggesting happened to Mildred in terms of, not as a way of explaining some of that behavior that can be questionable, but in terms of giving it context, in terms of sometimes when people are in very, very desperate circumstances, will find themselves doing. I don't see it as Cynthia does or perhaps you do in terms of her monstrousness, I think she certainly in "Cuckoo's Nest" is a limited person, who I don't think things, outside the confines of what she's been taught as a nurse, and I think she doesn't think of her patients as people, it's how she is able to do what she does and mostly what that is about is about following the orders of the day. And remember at that time, I mean probably around the time the movie was being made in the 70s, they were moving away from this a little bit but not totally in terms of what we now determine to be really barbaric means of treating people with mental illness. But in the context of "Ratched" the origin story, it's still the 40s, it's post the war, a lot of the things that are being done with the patients are considered to be sort of cutting edge therapies that they think will be of some service and some help. So for me personally, it's a character study about loneliness and about what happens to a person, in this case Mildred Ratched, when she has no guidance from family members, friends, intimates, was left alone a lot in her life, separated arguably from the most important person in her life, which I don't want to reveal, but when you see the show you will know about that. So it was very interesting to me to find a way to peel away from all of the views that I held about the character having seen the movie. And when I rewatched it thinking about playing her, I thought this is a woman who doesn't know any better to question what she is being told. And to get in touch with her humanity as it pertains to these. And also part of the thing about that movie is that, we fell so in love with those characters, with the patients, with Danny DeVito's character and with Billy and Chief and of course Jack Nicholson's character that any person who is trying to take the fun out of their day, when they are living such a sort of monotonous sterilized existence, is going to be someone that we as a viewer, the audience, is going to have trouble with her. That is what she is there for. But I certainly don't think of her as a monster, I think she does monstrous things, but I think she would say she is doing it for a purpose about her own survival.
WHAT IS ACTING PROCESS FOR YOU, HOW YOU FEEL MINUTES PRIOR TO START BEING SOMEONE ELSE ON CAMERA?
I love that question, I don't think I've ever been asked that before. I think with every character, I definitely think it's very different. Sometimes I need to be very, very quiet, sometimes the chaos of a set is a good distraction, sometimes when you have to do something particularly dark or particularly emotional, it does require blocking out everything around you. So I have gotten kind of good at that, because over the years Ryan has had me do some pretty harrowing things. So that has become useful. But when it came to Ratched, some of it I really did take from I think Louise Fletcher's really brilliant performance, which I sort of think of as the spine of the work I tried to do on the show in terms of the way I stood and how I held my hands. And that thing of trying to maintain a sense of control and containment of her own rage and her own sorrow and her own loneliness that there was something that happened to me that I hadn't planned, I am not one of those actors who, I know there are some great actors who look in the mirror and go I must look like this and I must exhale at this point, and I don't do that at all, maybe I should, but I don't do that. But I just found myself in the first two days of filming of doing this thing with my hands and I thought oh, this is really interesting what the body starts to tell you that you need to do to inhabit something. And what I try to do is just remain as open as possible to all of the impulses and instincts that are firing away in me, so that I can be ready for, I mean in this production I was working with Judy Davis, who to me might be my favorite actress in the world, and knowing that I was going toe-to-toe with her, I just thought, you better stay loose sister, you better get ready to do this, because you don't know what she's going to throw at you. And so that was really exciting and I think the only way for me to do that, is to just be as alert to my surroundings and as self-protective as possible.
YOU HAD A LONG SUCCESSFUL CAREER AS AN ACTRESS. CAN YOU PLEASE TELL ABOUT THE PLEASURE OF WORKING WITH RELATIVELY NEW ACTORS LIKE JON JON BRIONES (Doctor Hanover in "Ratched).
Oh gosh, there's nothing better than that, because at the end of the day, when you are working as an actor, there are things about it that can become quite stale, especially if you are working with the same people, no matter how gifted and magical they are and I have been lucky to work with so many wonderful people. The thing about Jon Jon is that Jon Jon isn't jaded, Jon Jon isn't cynical, he doesn't have all of the dings on his body from having these disappointments in our working lives that we can have when you have a success and then a failure and you are constantly sort of trying to ride that wave. He was just so happy to be there and he knew he had this wonderful opportunity and this great part and he had been so brilliant in "Versace," I remember calling Ryan up after watching that and I said who is playing his father, who is this actor? He said oh my God, this is Jon Jon, he is an incredible actor and I want him to play Doctor Hanover in "Ratched," and I said, that would make me the happiest person in the world. And I think anytime you are working with someone who knows how lucky they are to have a job, who is grateful to be around all of the actors that they are working for and with and who is so game and inventive and excited and he just brings, like I said before, he brings such a wonderful alive buoyant energy of joy. And sometimes on a set, people have been doing this so long they are just like oh God, we are working until whatever time in the morning and no one is seeing their families. But any time you were around Jon Jon, you just remind yourself how lucky we all were and he just always made it really fun. And he's just a brilliant actor I think and an even more brilliant person if such a thing is possible. Wonderful.
EVERYBODY WOULD DEFINITELY BE MESMERIZED NOT ONLY BY THE STORY, BUT ALSO BY THE PRODUCTION DESIGN, COSTUMES AND THE CARS. AND YOU WERE BASICALLY LIVING ON THE SET. DID IT FEEL AS ELEGANT AS IT LOOKS ON THE SCREEN? DID YOU REALLY FEEL THAT YOU WERE TRANSPORTED INTO THE 40s?
I did and this is the thing about Ryan (Murphy, the creator of the show). When you really look at the breadth of the things he does and how different they all are, and yet there's one common denominator, everything always looks unbelievable. And it was Judy Becker, who was the set designer, who I believe did "Feud" and it just to me, for me it always usually starts with the costumes, because that's usually what I have done first before I have even set foot on a soundstage, so the costumes right away helped me figure out how I'm going to place something. And then you walk on that set and part of being an actress, being capable of diving deeply into your imagination, I didn't have to do anything. And that set was as big as it looks on camera, that hospital was, it took up, I don't even know how many soundstages we had. And the ceilings were huge and the floors were all, it was a very beautiful touch and I am sure you all noticed it because you noticed these kinds of things, but the floors were not even. So like this old hospital, that was all made, we weren't shooting in a hospital, we were on a soundstage. So these little details that Judy did and Ryan insisted on reflective surfaces on the floor and on the ceiling, all this stuff, just the visual imagery that tells a story at the same time as the narratives. So for me, anytime you work with Ryan you can count on and be sure that the aesthetic is going to do half of your job for you. So we could all really stink up the joint and you would still probably be glad looking at it. So that's the good news, (laughs) we can keep people just a little bit interested because they would like to look at it.
WHEN YOU LOOK AT A PART FROM THE OUTSIDE FIRST, WHEN YOU GET THE SCRIPT OR WHEN RYAN OR SOMEBODY ELSE TELLS YOU ABOUT A PART, WHERE DOES THAT SWITCH FROM HUMANITY TO MADNESS APPEAR FOR YOU? WHAT IS THAT, ESPECIALLY WITH THIS PART OBVIOUSLY?
I think sometimes…I think honestly, the part of me that always feels, and I know I've said this before, but the part of me that always feels like I can't believe I get to do this, I think sometimes gets in the way of me trying to figure out, would this be a bad idea to do, is this a bad…a lot of times people think about roles they choose in terms of how it's going to change the perception of them if they play someone who is unlikable or someone who lacks humanity or is not empathetic or sympathetic and those kinds of things never really occur to me. I just looked at this and what of course I had to deal with first was the sort of model that is Louise Fletcher's performance and how incredible it is and the attachment most…I think she's number two after Hannibal Lecter for all time greatest cinematic villain or something…no pressure or anything. So and the movie itself, which was extraordinary, I just felt like this is a big thing to bite off and that I could really mess up and people have a lot of expectations because they love the character. So I think for me what I had to do was think, like I do with any character, what does she want, what's in her way, how is she going to get it and at the end of the day the thing that she was trying to do was to be reunited with the most important person in her life and she was going to do anything and everything she had to do to make that happen. And she has lived a very lonely, lonely traumatized abused life that has created a particular way of thinking that might not be the healthiest. So I don't think I was thinking about it of how to find her goodness versus the part of her that is darker, I think all of us, maybe not to the degree that Mildred Hatched has, we have that thing in all of us, which is, I'm not going to say evil but the good and the bad, the little angel and the devil on your shoulder. And sometimes we listen to one and sometimes we listen to the other. And hopefully if you're functioning in a good strong solid way you're listening to the good more than the bad. But a lot of times, as I think is true in this story, her loneliness and her desire to belong somewhere is actually motivating most of her choices.
AFTER THE FIRST EPISODE ONE CAN STARTED TO THINK ABOUT THESE WOMEN IN THE SHOW AS DIABOLICAL CREATURES WITH DESIRES, VENGEANCE, AS BROKEN WOMEN. THEN SLOWLY ONE CAN SEE THAT ACTUALLY THERE WERE THE MEN IN POWER PLAYING ALL THE GAMES. AND THEN AT THE END YOU SEE THE VIOLENCE PERPETRATED AGAINST WOMEN WAS ALWAYS THERE. YES, IN THE SERIES WE ARE IN THE 40'S BUT IT'S OF COURSE VALID TODAY. WHAT DO YOU THINK ABOUT THAT?
Yes. At the same time I would say, certainly by the end, what you end up feeling is the camaraderie between the three (women) protagonists, with Nurse Bucket and Gwendolyn and Mildred in terms of their alignment and their friendship. But I do hear what you're saying and for my money I think Ryan is always interested in this topic and he's predominantly interested in telling the stories of women and the sort of marginalized and those forgotten about and these sort of tropes that you sometimes get into in genre pieces particularly and sometimes historical ones I think can be complicated. But I don't…I certainly know what you mean but I don't know that there was any methodology behind it or a particular political stance or feminist take on it other than the fact that he was willing to make it and not shy away from that reality. I think that it certainly, maybe not in all the extreme ways that's depicted in the show but women face this kind of both discrimination and acts of violence towards them on a daily basis. So it's certainly not as extreme as it might be in this particular show but there are horrible things that happen to Edmond (Brother of Ratched) too, it wasn't just Mildred, when they were children, it was really horrible but for both of them.
WALK US THROUGH A LITTLE BIT ABOUT JUST THE CHOREOGRAPHY OF ALL THAT BECAUSE YOU COME OUT WITH SOME STUFF OF WHAT YOU'RE AS RATCHED FANTASIZING ABOUT THAT IS MIND-BLOWING.
Yes, and I have to tell you, speaking of having fun, Corey (actor Corey Stoll, the detective Wainwright) and I might have blown a few takes laughing. Because every time I had to say that speech about what would happen, did he leave me on the doorstep, the baby would be left on the doorstep, and with his pants down around his ankles and the absurdity of it was not lost on us even though we were acting it. And there were a couple of takes, particularly in the beginning where we really…and then I would hear Ryan laughing by video village, because he was directing that episode, I could hear him laughing. And I was, you know you're not helping, I can hear. And he was, but it's really funny to me. And I was, well come on put your monitor further away from the door because me hearing you laugh, I just lost it. So the choreography of it was something that…this is the thing that Ryan does so brilliantly, he will look at the script as he…I'm sure he works on it the night before but let's say he doesn't and he walks into set and slipping through the sides, he looks around and says, ok I want you to be here, camera will be here, you stand here, ok maybe you go to the bed, you put your hand here, then you grab…he's just very…he's sort of figuring it out in the moment. And Corey is a theater actor from New York who I've known for a long time, he's really, really a wonderful actor and was so game for all the whackadoodle stuff that happens in Ryan Murphy's universe. But we did, I'm sure there are many many outtakes of us just in a moment of grave seriousness and then one of us just loses it because it's jut…
At this point, the things I've had to do. Conversion therapy, coat hangers in unmentionable places, this very thing, walking around with that wig as Marcia Clark, what more does he want to do to me to make me feel humiliated and embarrassed? I'm not sure. I'm not sure, it does beg the question if he even likes me, I have to say. (Laughs)
THERE IS AN INTERESTING DYNAMIC BETWEEN MILDRED RATCHED AND LENORE OSGOOD PLAYED BY SHARON STONE. COULD YOU PLEASE TALK ABOUT THE SCENE WHICH YOU WERE SHOOTING WITH SHARON STONE?
Thank you for the question. I remember when Ryan called me on the phone and said well, I just had dinner with Sharon Stone and she's doing "Ratched". And I was, Ryan, how many people are you going to put in this show and one person after another is more fabulous. And I'm just, I don't know how I'm going to manage doing all that, it's totally intimidating and exciting and thrilling. And I didn't know yet, Sharon doesn't come in until I think episode 3 is it? I think it's episode 3. And so I didn't have those scripts when I heard she was going to do it so I wasn't even exactly sure who she was playing and how our characters would interact. But I have to tell you, the thing about Sharon Stone and I know that a lot of people know how smart she is, but she's a wonderful, wonderful actress and she's incredibly present and incredibly alive and very inventive and spontaneous. And she was playing a character that obviously was larger than life and had that monkey, which I don't think I've ever done a scene with a monkey or been in a room with a monkey, it's hard to do anything but look at the monkey and if you're going to be in a scene with a monkey the only other person you want to be in a scene is Sharon Stone. So I'm quite sure that in those scenes with Sharon Stone and that monkey nobody's looking at me. Nobody's looking at me, nobody cares about Mildred in that moment because there's a monkey and there's Sharon Stone, full stop, who cares about anything else. And I wouldn't blame anyone for feeling that way because believe me I was just like, it's Sharon, it's that monkey, it's Sharon, it's that monkey. It was just hard…it was a pinch myself…and I've so many videos of me with that monkey and me and Sharon with that monkey and it was just really…I keep saying this but it was a real embarrassment of riches every day working with these extraordinary actresses and there are wonderful men on the show too but it's just one great actress after another. And that's a testament to Ryan's brilliance and the people's desire to work with him. But Sharon I found to be so fun, and we've really become friends since the show's finished and we've had dinner together…certainly not in the last few months, but I just really like her. She gives me incredible work advice and financial advice and career advice and life advice, she's really smart, really generous, really caring and I just can't say enough about her. I love her.
I can't share too much about it but it's just this thing about getting comfortable with one's own place in the galaxy of things and being confident enough to step into what she felt I had earned and had every right to accept for myself that I had arrived at a place in my working life where I could produce something and I could be responsible for the tone of something and just encouraging me to do that more and to look for more of that kind of opportunity in my work. She's just a woman who really celebrates other women. And I think it's been hard for her in that way.