Interview with Sharon Stone for AKIpress
AKIPRESS.COM - A member of the Hollywood Foreign Press Association Serge Rakhlin exclusively for the Hollywood - Asia project of AKIpress and Los Angeles film festival executive Asel Sherniyazova talked to actress Sharon Stone, the Ratched TV series character.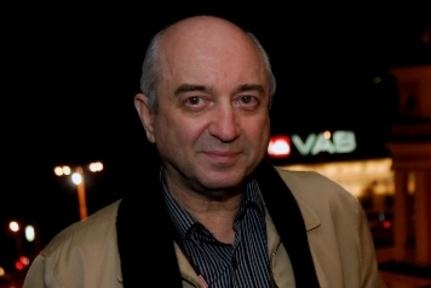 The first part of the interview with the actress Sarah Paulson is here.
Ratched is an American psychological thriller streaming television series about the character of the same name from Ken Kesey's 1962 novel One Flew Over the Cuckoo's Nest. Created by Evan Romansky and developed by Ryan Murphy, the series stars Sarah Paulson in the title role and serves as a prequel to the novel. The series premiered on Netflix on September 18, 2020.
WHEN WE SEE THE CHARACTER OF LENORE OSGOOD YOU PLAY IN "RATCHED" SHE'S PROBABLY AS CRAZY AS MOST OF THE OTHER ONES IN THE SHOW, BUT YOU'VE PLAYED THE "COLD ICE QUEEN" BEFORE IN YOUR CAREER. IS IT FUN FOR YOU WHEN PEOPLE THINK THIS IS WHO YOU ARE? AND WE, WHO MET YOU OVER THE YEARS KNOW YOU BETTER THAN THAT. OR DOES IT BOTHER YOU WHEN SOME OF THE AUDIENCE WORLDWIDE THINK OF YOU AS THE WOMEN YOU PLAY ON SCREEN LIKE IN THIS TV SHOW?
It can be tedious, frankly, when people think that I am the person that I play in some of these type of films. Yes it can be tedious. Because it's just an excuse for people not to be present, not to show up with their full self.
AND HOW DO YOU DEAL WITH IT?
I excuse them from my life. (Laughs)
ABOUT "ONE FLEW OVER THE CUCKOO'S NEST" AND THAT CRAZY WORLD THAT WAS CREATED AND IF YOU CAN CONNECT THAT WITH "RATCHED", HOW IMPORTANT WAS THAT MOVIE FOR YOU WHEN YOU SAW IT AND HOW IMPORTANT IS IT TO NOW REANALYZE THAT SPIRIT WITH THIS SERIES?
Well, some of the greatest actors ever were in that film and I think that some of the great understandings about mental health…I think Michael Douglas (Won Oscar as producer of the film) has always been at the forefront of all things, whether it's mental health where he plays in "Cuckoo's Nest" or the postal worker losing his mind in "Falling Down". And look at this giant explosion in Beirut, it's just terrifying. And we look at all these different things that happen in our lives and Michael really has addressed them far in advance of anyone else in the film industry. So I'm really grateful to know him and to have him really put the big start on my career and to continue to work in his productions.
HOW WAS THAT WORKING WITH ABOUT JON JON BRIONES?
It was great working with him, he is an exceptional actor. Ryan calls him the Brando of today. And he is so good; he's so facile with his character and with his acting. And it was great to work with him because my character has a big transitional experience with him when I go from really loving him and wanting him to be the doctor of my son to having this relationship of just rage and upset with him. So it's just a great experience to go through the work with him because we have such an arc in our relationship. He's wonderful; he's a wonderful actor.
FOLLOWING UP ON THIS QUESTION. YOU'VE HAD A LONG WONDERFUL SUCCESSFUL CAREER AS AN ACTRESS SO CAN YOU TELL US AS AN ACTRESS WHAT IT IS LIKE FOR YOU TO ENCOUNTER SOMEBODY, AN ACTOR FOR THE FIRST TIME LIKE JON, JON, WHAT PLEASURE DOES IT GIVE YOU?
It's always great to encounter someone that you haven't worked with who's such an exceptional talent. And Ryan is such a master of that, of bringing a diverse kind of talent together. It's just wonderful, it's so exciting. And for me because I love watching foreign television and I keep asking myself why am I not working with all of these global talents worldwide. And now that we finally, I don't have to go to Cannes to watch television and film all over the world. Finally I can watch foreign films and global television every day if I want to, which is so exciting. It's so exciting that we have this avenue to watch what happens, we can get this idea of how do detective stories in every other country work, how do comedies in other countries work, we start to integrate on a more facile level the global lives of others. It's just very exciting to work with global actors and I feel like we should have this more and more and more. And when you work with someone like Jon Jon, who's so facile with language, because the Philippine language is so different than ours, to be able to just so easily work in another language is just extraordinary to me. Because I've worked in another language and it's not that easy.
IF THERE IS A RESONANCE OF SOMETHING THAT YOU DO SHARE WITH THIS CHARACTER, IT IS ABOUT BEING A PARENT. THIS MOTHER YOU PLAY… WHAT SHE WAS WILLING TO DO TO PROTECT HER CHILD! COULD YOU TALK A LITTLE BIT ABOUT THAT.
Well, when I got divorced my ex-husband took primary custody of my child, I just had a stroke and a brain bleed and my ex-husband took primary custody of our child. That was horrific for a mother, horrific. And so not in the same way, obviously, but any time a mother goes through any transitional period where her child isn't with her 24/7 it's a heartbreak. And so any mother will fight tooth and nail for their child, there's nothing you won't do for you kid, you love your kid, you'd take a bullet for your kid. I remember in that great film "Three Kings" when we first started meeting his wonderful new director, right, and we were thinking…and he had that scene where you see the bullet coming slow motion and you see this mother in her full Bedouin veil and everything and you see the bullet coming out of this soldier's gun and you see her without a thought go like this (Gestures) and step in front of the bullet and slowly take the bullet for her child. That's every mother I think, that's just what you would do, that's just to me the definition when you see a word "mother" in the dictionary, that's the definition. It's that unthinking movement where you would just graciously do that; you would throw yourself that way, that's what a mother's love is to me. And so I think that that's the way…that's what you do, good or bad. And when something this…this nightmarish event that happens with her child makes her who was already, let's face it, maybe a little bit on the rocks because she's a little bit of such an eccentric, she has her own personality to fit in with her new rich fabulous life, she sort of washed her past and become this new fabulous person and then her life becomes so full of despair, I think she just loses it.
RYAN MURPH, THE CREATOR OF THE SHOW… HE IS SYNONIMOUS WITH "HOLLYWOOD", AS HIS OTHER NEW SERIES IS CALLED. HE'S NOW SO BIG AND SO EVERYWHERE, BUT DO YOU REMEMBER THE FIRST SERIES OR THE FIRST MOVIE THAT YOU BECAME ACTUALLY AWARE OF THE NAME RYAN MURPHY?
Well of course "American Horror Story", but because it's a little scary for me, I would say I just started watching all of these other shows that he made about things. When I started watching Jessica Lange in his shows, because I'm such a (fan of hers) and I saw all this amazing work and I saw Sarah (Paulson) when she won the Emmy for the show about the crisis killing here in Los Angeles of…oh my god…what's his name, the football player who killed his wife…OJ Simpson…she was so amazing in that. And then when he did "Versace", because I was very, and am, very friends with Donatella (Versace) but I knew Giorgio and I've stayed in the house, the Versace homes and I've actually stayed in them alone. He really does the investigative journalism to make these shows come to life. And when he investigates a subject he investigates it fully and truly and fairly. And even when he investigates a fantasy life, as he did in "Hollywood", he investigates the psyche of the people in a really profound, tender and beautiful way. That character that Dylan McDermott played, and his performance was astounding and Holland Taylor's reaction to it was astounding. To me the kind of work that Ryan does and the way that he allows actors and actresses, The work that he affords us to do moving forward is…he creates work that people just don't create, he respects the actor at a level that people just don't. And so he puts work on the screen that's better because of his investigation and his love of the art of filmmaking. He is like Hitchcock squared for today, he's taken everything that we can do today…it's like if Hitchcock was born today and had the work and the access, it would be Ryan Murphy.
IN THIS CRISIS OF CORONAVIRUS IN WHICH WAY HAS WEALTH OR MONEY HELPED YOU TO FEEL SAFE, TO FEEL SECURE AND WHAT WOULD YOU LIKE TO DO, WHAT'S THE FIRST THING YOU WOULD LIKE TO BUY IF YOU CAN?
That's such an intriguing question, this is great, great, great question. Well, first of all, being an actress, you know, my income has never been secure. It's you make money when you work, you don't make money when you don't work. If you're sick you don't make money. I mean, there's no secured continuum in what I do so I have always believed there's no outgoing when there's no incoming, you know, and that you have to function in this way and that you should function just like everybody else is functioning on the planet, you know what I mean, so when we stop like this my household stops too and we function in this there is zero income, and spend as low as possible. I know that everybody thinks we're going to have a vaccine and be right back to work. I've spent my adult life working on the current pandemic of HIV/AIDS where 44 million people have died and 44 million people still live with AIDS. There is no vaccine and there is no cure. We have many life-saving and life-extending drugs and drugs that bring the viral load down. That's bullshit. People are still dying from AIDS every single day. The same doctors, the same infectious disease doctors that are working on Covid-19 are the same doctors that work on AIDS every day and that work on and just finally cured Sleeping Sickness in the Congo in the last couple of months, they're working on all the infectious diseases all over the planet and I think this is something that people need to grasp that infectious disease doctors are fighting infectious diseases not just Covid and that finding a vaccine if it was so easy we would have one for HIV/AIDS and for many other illnesses that still exist and are prevalent in the world and we have probably had one for the Swine Flu or for many other things that are in existence today but we don't and so we have to start thinking about not just what are we going to do when we get the vaccine but how are we going to live and function within society while we have this disease, right? We have learned how to function and live, we have other illnesses and other terrible illnesses but we do know what to do and how to do it. Now we do know what to do and how to do it, it's just that everybody doesn't want to do it right now. We know that you have to wear a mask. We know that you should wear gloves when you're doing things and people don't really want to do that. You know that when you go into a supermarket or a restaurant you have to wear a shirt and shoes, right? Well, during this time you also have to wear a mask and that's just common sense. It doesn't have anything to do about your civil liberties. It has to do with the same thing, you have to wear a shirt and shoes, you know, we are currently in just like if you don't wear a condom when there is AIDS and you have a new lover, the possibility that you get AIDS still exists. It still exists sexually transmitted diseases. If you wear a mask and you go out the numbers are extraordinarily high that you can get Covid and we know right now that they're seeing 75% of people who get Covid have lasting implications at this point in their heart, right, and other ailments which is also going to continue to affect the economy, right, because we don't have understandings about our insurance, about our healthcare, about our workplaces, about then what happens next after that because at this point we are still simply gathering data, right. We don't know anything except data like if we think one drug works and then it doesn't. If we think one kind of ventilator works but then they don't and we need a different kind. If we think one treatment works but then it works better in another way. If it works on adults but like HIV drugs, maybe not on children, you know. As I work my entire adult life on HIV I can tell you that just because we get drugs that work on men, doesn't mean they'll work as well on women and just because they work on men and women doesn't mean they're going to work on children and adolescents. One vaccine doesn't mean it's going to work on adults; doesn't mean it'll work on men as well as women; doesn't mean it'll work on adolescents; doesn't mean it will work on children; doesn't mean it will work on newborns. There's more to it than hey, we'll just get a vaccine and we'll have it in October, you know. Sending children to school what happens when one teacher gets it. Well, what happened in one school is 22,000 people went into lockdown in Israel, right, because too many people went back to school too soon, an infection happened, 22,500 or something had to go into lockdown so what we're learning now is we are just going to have to learn to do remote everything like Oprah just put on a new show called "The Oprah Experience" or "The Oprah Conversation," the whole thing is Zoom calls that she has panels up and it's simply marvelous. We're watching a great interview show and nobody's there in person. We're simply going to have to learn new ways of communicating, new ways of working, new ways of functioning or learning it's better for the environment. We're learning it's better for the economy if we work from home. We're going to have to start functioning in new ways in order to make money. We're going to have to start looking at what do people need when they're at home? How does the economy and the environment and how do everything – what do we need in this reality to make the – and that will make our economic system start to function. What is business in this environment? If we keep waiting for it to go back, the one thing we have to learn is we don't ever go backwards. Time doesn't go backwards. Life doesn't go backwards. It's not going to – we're going to get a vaccine and it's going to go back to normal. There is no back to normal. Economically speaking, we're going to ultimately get some kind of treatment whether or not we even get a vaccine, we'll get treatment as we did with AIDS whether or not we get a vaccine is still who knows, we'll get something and we'll start to move forward but we're never going to go back. We're not going to get some magic event and everything is going to go back. How does that happen? Has that ever happened? So if we start living in reality then we're going to have to start right now with what do we need to function like this because even if we get a vaccine, we have to test that vaccine, we have to figure out how to get it out, we have to figure out how to get it out either for free or at a very small price so that every single person gets it then hopefully we get it out so that every single person gets the same vaccine because what if everybody gets (sound glitch 26:46) vaccine then can every person, can every person accept the same vaccine because we don't all have the same systems. Will people be allergic to it, will they respond differently, will there be side effects? Does everybody want to get the vaccine before we know what the side effects are, right, so we're going to have a process and that process just logically is going to have to take a couple of years so medically speaking and economically speaking we're going to have to plan on at least a couple more years of this or something like this just economically speaking if there's any sort of common sense involved before we are up and functioning. Even if we get a vaccine tomorrow because how do we get it, how do we test it, how do we get it out globally, how do we fiscally get it out globally and then how do we decide how things go back to work, how do we decide who gets employed again. All those people there's new people coming up. What happens to the old people? You know, there's going to be a lot, a lot of, a lot of changes. It's not going to just pop back.
THANK YOU VERY MUCH FOR SHARING THAT WITH US AND I HOPE YOU AND YOUR FAMILY STAY SAFE.
Thank you so much and thank you for asking me a smart important question because we are all in this together and we've got to stay in it together and we've got to get one vaccine for all people. Hopefully you can get it for free so that we get safe sooner than later and I'm working on this with a lot – with Muhammad Yunus and a lot of Nobel Laureates and a lot of people globally now are engaged to try to do that.
YOU MENTIONED "ONE FLEW OVER THE CUCKOO'S NEST" AND OBVIOUSLY MENTAL HEALTH. I JUST WONDERED WHAT DO YOU DO IN THIS TIME FOR YOUR MENTAL WELLBEING AND HOW IMPORTANT DO YOU THINK IT IS THAT WE DO LOOK AFTER OUR SORT OF MENTAL WELLBEING IN THIS TIME IN PARTICULAR?
I think it's extraordinarily important that we look after our mental health. I've been putting up online places that you can call, suicide hotlines. There's finally a transgender suicide hotline that's manned by transgender people and there's – I think that this time has been very difficult for people because people are losing all things that they identify themselves by. They're losing the opportunity to go out. They're losing the opportunity to go to their workplace. They're losing opportunities to see the people that they love, that give them their validation, that give them their hugs, that give them their thing and so they lose their sense of self, they lose their sense of steadiness and I think that becomes a very dangerous thing so I think the most important thing that we can do is stay in touch and I think that these kind of Zoom calls are really a godsend but I think one of the most important things that we need to do is self-care. I think if we just go take a good shower, take a good bath, pull up a yoga thing, paint, draw, color, I mean those little kind of color, those self-coloring books that you can get that you color in at home, honestly I have a bunch of them on a table with some big things of pens and I sit and do those and I do them with my kids or with a friend and it's a really nice way to like center yourself while you're talking. It's very calming, you know, and honestly the joy of television and the fact that we have so much international television is a thrill right now.