Socialist International issues declaration on situation with ex-President of Kyrgyzstan Almazbek Atambaev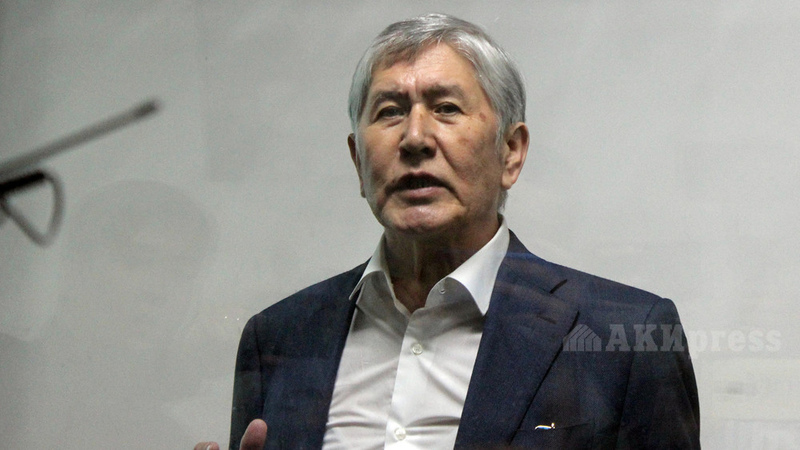 AKIPRESS.COM - The declaration on the situation with ex-President of Kyrgyzstan Almazbek Atambaev was accepted at the XXVI Congress of the Socialist International held in Madrid (Spain) from November 25 to November 27.
The organization noted that despite a medically confirmed continued need for treatment for Atambaev, he is no longer hospitalized but returned to prison, and requests for access to two surgeries he urgently needs are still denied.
The Socialist International regards this attitude towards Atambaev as an attempt to physically eliminate a political opponent, involving violations of the basic human right to life.
The organization expressed concern that at a meeting between Secretary General Luis Ayala and the Vice Prime Minister of Kyrgyzstan, the latter openly stated that all the accusations against Atambaev had not been proven but he will continue to be in prison.
Non-investigation by the procurator and the court of the facts of inflicting severe injuries and the use of brute force using weapons, including cold weapons, against 1,700 civilians in Koi-Tash on August 7-8, suggests an unfair trial, the purpose of which is to cover up the crimes of the previous heads of special services - Opumbaev and Zhunushaliev.
The Socialist International noted that these actions of the armed forces against the civilian population fall under the articles of "war crime", as well as "crime against humanity", which is an internationally investigated case.
The Socialist International takes into account the special report of the Social Democrats of Kyrgyzstan and expresses solidarity with their call to the government of the Kyrgyz Republic requesting the immediate release of those detained in the Kempir-Abad case, as well as to stop pressure on the media of the Kyrgyz Republic (Azattyk, Cactus Media and Kloop).