Higher costs for coal are expected due to Mongolia's move to increase export prices - Global Times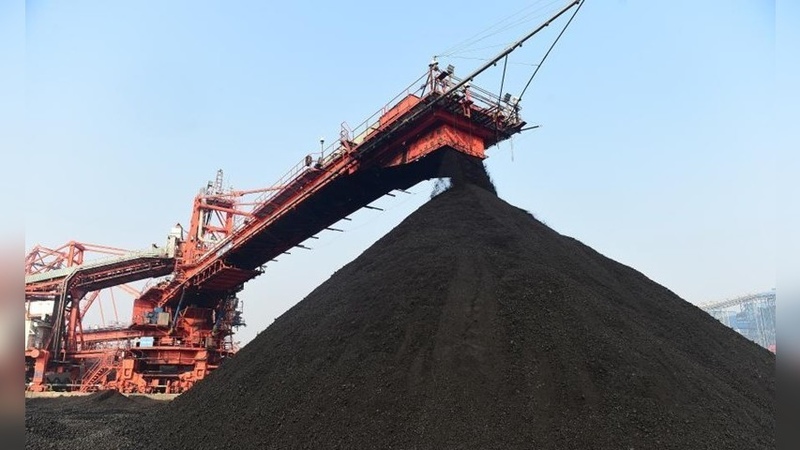 AKIPRESS.COM - Mongolia's reported move to modify how its coal exports to China are priced may mean higher costs for Chinese users, and Chinese industry experts said that efforts by Mongolia to change the ecosystem of cross-border coal trade may affect the outlook for Mongolian energy export to China, Global Times reported.
Chinese coal traders at the China-Mongolia border said they had heard about the intention of the Mongolian side to sell coal at ex-border prices instead of mine-mouth prices starting from February 1, citing an executive of Erdenes Tavan Tolgoi (ETT) JSC. Tavan Tolgoi is a massive coal mine in Mongolia
The move may reflect ETT's goal of increasing revenue by changing the pricing, representative of Mengtong International Logistics Agency in North China's Inner Mongolia Autonomous Region Li Xiang told the Global Times on Monday.
Chinese coal buyers sending trucks to fetch coal from ETT will be affected, but "Mongolia will still be shipping coal to China even if the price rises to some extent", Li said.
China has ramped up imports of coal from Russia and Mongolia in recent years. China imported 26.1 million tons of coal from Mongolia in 11 months of 2022, accounting for 10% of total coal imports, data from steel industry portal Lange showed.
Some 21.6 million tons were coking coal shipments bound for Chinese steel mills, and the volume accounted for 37.6% of China's coking coal imports, which stood at 57.4 million tons during the period, Lange data showed.
Experts said the prospective pricing change will slightly dent the appeal of Mongolian coal but will not affect China's overall coal supply.
"The move, which will result in a price rise, will likely curb Chinese demand for Mongolian coal, but looking at the supply and demand situation, China's imports of Mongolian coking coal can still be expected to exceed 20 million tons in 2023," research director at Beijing Lange Steel Information Research Center Wang Guoqing told the Global Times on Monday.
The move will help Mongolia to be more transparent on its pricing of coal, analyst from China-based Fenwei consultancy Feng Dongbin said. He is not sure if the new measure can be implemented in the first quarter due to the interests involved.
Feng noted that the rise in prices will be offset by recent declines in road transportation costs.
China and Mongolia have enhanced the joint building of Mongolia's Steppe Road Program and China's Belt and Road Initiative. Joint efforts are being made to strengthen the building of the China-Mongolia-Russia Economic Corridor.
Mongolia on September 9 completed the railway section linking the Tavan Tolgoi coal mine to the Gashuun Sukhait port, opposite to the Ganqimaodu port on the Chinese side. The 233-km railway could deliver up to 30-50 million tons of coal to China annually, according to media reports.
China purchased 780,000 tons of coal from Mongolia in October, surging 830% year-on-year, per data tracked by Shanxi Securities Co.
Mongolian Ambassador to China Tuvshin Badral told the Global Times in an interview in October that the road transportation cost from Tavan Tolgoi to Ganqimaodu port is about $40 per ton.
China's coal imports mainly came from Indonesia in 11 months, which accounted for 58.3% of the total. Russia accounted for 23.3% and Mongolia 10%, Lange data showed.