Mongolia's police find $2.1 million in four currencies during raid at rail official's home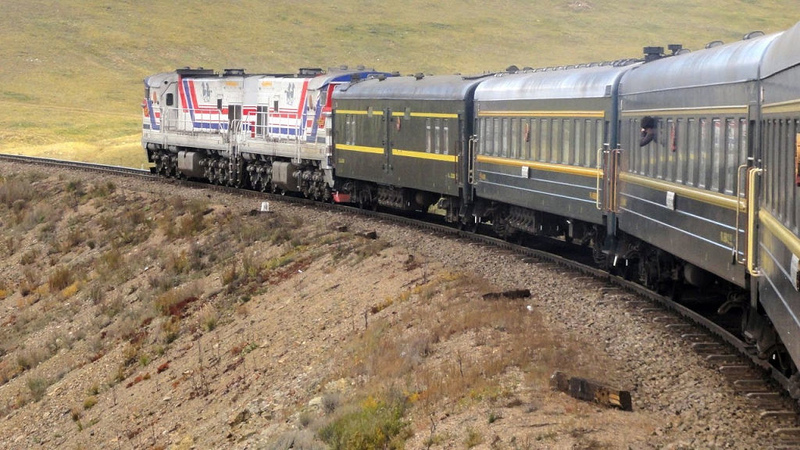 AKIPRESS.COM - Mongolian police allegedly discovered more than $2.1 million in four currencies when they raided the home of S. Batdul, deputy head of the Transport Organisation Department of national rail operator Ulaanbaatar Railways (UBTZ), bne IntelliNews reported.
Batdul remains in police custody following the January 5 raid. A court ordered his detention for a month on January 9.
The rail official responded to the court decision on detaining him by saying that it was spurred by what the prosecution had said about him on social media.
"There is a process in Mongolia where people are prosecuted online without a court decision. I believe there was no need to detain me in this case. I am involved in a minor crime. There is no need to detain me. It is very irritating and I understand the court was [under pressure to make this detention]," Batdul said.
The case comes with Mongolians still in a state of shock over revelations that a "coal mafia" may have stolen billions of dollars in proceeds made on thieved coal that was exported to China.
On top of confiscating a large amount of cash from Batdul's home, police said they took away six real estate certificates worth $1.1 million. Batdul is under investigation for money laundering, tax evasion, unjustified enrichment and bribery.
The Union of Railway Workers of Mongolia held a press conference on January 10 in response to Batdul's alleged crimes. The union alleged that the claimed crimes were the result of a collaboration and that two other UBTZ officials, who were superiors in charge of Batdul, were the main culprits. The union representatives pointed to how cargo trains move ahead on rail lines if they are classified as cargo trains under the purview of one of the officials. They also called for an examination of the role of the son of that official. The son is in charge of inspecting cargo trains as they enter Mongolia.
The number of managers in UBTZ has increased by more than 20 since 2021. The salaries and amenities enjoyed by these executives continue to inflate costs at a time when the country is in an economic downturn.
Mongolia's border crossing authorities and customs have a bad reputation for being the source of a great many of the country's problems, including corruption. It was reported in 2020 that UBTZ was responsible for the first COVID-19 infections that hit Mongolia. Its claimed disregard for COVID-19 prevention rules allowed the virus outbreak to spread via the national railway network, critics claim.
UBTZ has escaped political scrutiny for years due to the fact that the company is jointly owned by the Mongolian and Russian governments, each holding a 50% stake. The company has a bad reputation in terms of failing to innovate and improve its system and trains.