OSCE strengthens open data ecosystem in Uzbekistan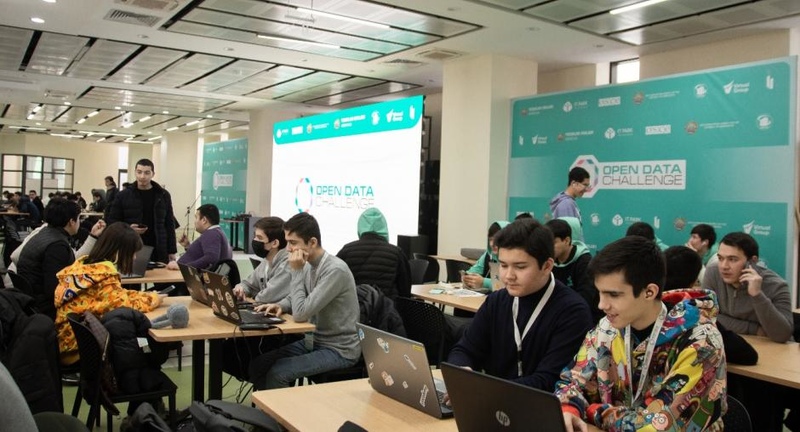 AKIPRESS.COM - The fifth edition of the "Open Data Challenge" hackathon – held from 27 to 29 January 2023 in Tashkent – concludes trainings on open data. More than 280 teams from all over Uzbekistan and abroad competed to develop technological solutions based on open data as a way to increase the interest of citizens in using open data, OSCE said.
The annual competition was organized by the OSCE Project Co-ordinator in Uzbekistan (PCUz) together with the Technological Park of Software Products and Information Technologies (IT-Park Uzbekistan) and the IT company Virtual Group, with the support of the Statistics Agency and the Anti-Corruption Agency of Uzbekistan.
"The development of open data forms an integral part of the OSCE's programmes to promote economic development and good governance, which is an important prerequisite for peace, sustainable development and security", said Hans-Ullrich Ihm, Acting Head of the PCUz at the opening of the hackathon. He underscored that increasing transparency and openness of public authorities helps establish public control over their activities and reduce corruption, and has direct economic potential.
Akrom Sultanov, Head of Monitoring and Co-ordination of the Open Data Portal of the Statistics Agency, viewed the hackathon as a tool to realize the social and economic potential of open data from public institutions.
Jahongir Rajabov, Deputy Director for Innovation of the IT Park, emphasized the significance of the event in establishing a professional community on open data and further enhancing expertise of authorities and professionals in this area.
During the three-day competition, the teams created digital solutions in the field of anti-corruption, as well as for public, social or business sectors, using open data. The three winning teams developed IT solutions for monitoring unregistered buildings, assisting victims of domestic violence and developing blockchain technology.
Prior to the contest, representatives from IT start-ups and the business sector participated in four webinars on promising areas of open data, and a workshop with experts on the use of open data took place on 24 January.
Within the framework of its project "Strengthening Good Governance", the PCUz supports national stakeholders in the development of an open data ecosystem in Uzbekistan by promoting open data-based businesses to demonstrate the practical applicability of open data.