Rescuers from Kyrgyzstan arrive in Turkiye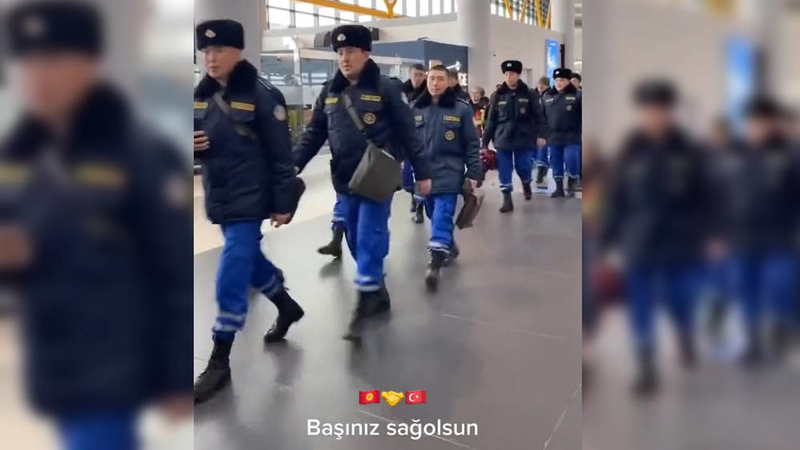 AKIPRESS.COM - A group of rescuers of the Ministry of Emergency Situations of Kyrgyzstan has arrived in Turkiye.
The video where a Turkish woman thanks the rescuers for their help was shared on social media.
"Welcome to Turkiye, friends. Thank you! You came to help in searches and rescue. Where are you from?" the woman is asking in the video.
When she heard that the rescuers arrived from Kyrgyzstan, another young woman says: "Kyrgyzstan, our brothers arrived. I am crying."