Indian refiners may gain from EU's ban on Russian oil products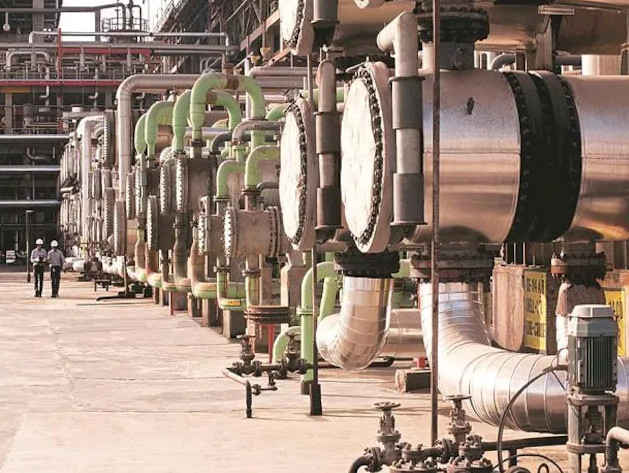 AKIPRESS.COM - India is consolidating its position this year as Russia's most important market for crude oil two months after the European Union's ban on exports of Russian crude oil began. The gains derived from trade with Russia are likely to enlarge after the latest sanctions by the 27-nation bloc came into effect on 5 February -- where the EU banned imports of Russian fuels, led by diesel, The Business Standard reported.
At the same time, the EU and other allies will institute a global price cap on Russian refined oil products. That will bar access to ships, marine insurers and services unless the refined oil products are purchased for a price at or below an agreed limit. The price cap has been set at $100 per barrel on premium oil products such as diesel and $45 per barrel on products like fuel oil.
The latest product ban by the EU may result in higher supplies of Russian crude to India and China, and enable Indian refiners to divert supplies of diesel and petrol to Europe, and establish their presence in the market, analysts said.
"India will benefit, as Europe will have to source its refined product import needs from Asia, West Asia and the US, and Russia will place its refined products elsewhere," said Tilak Doshi, a London-based oil expert.
Indian refiners can process cheap Russian crude into products, and export to Europe. India has become the biggest importer of seaborne Russian crude oil in the world, taking between 1.2-1.3 million barrels a day over the past two months, compared to 1.1 million barrels a day by China, said David Wech, chief economist, Vortexa, the London-based commodity market intelligence provider.
What could constrain Indian refiners is the lack of adequate crude processing capacity, said Vandana Hari, an oil expert based in Singapore. India's refining capacity has stayed stagnant at around 5 million barrels a day for lack of investments by Indian refiners as New Delhi started prioritizing EVs and biofuels
In April-December, Indian refiners processed 5.03 million barrels a day of crude, more than the installed capacity. Refiners in Singapore and elsewhere operate at around 80 per cent, giving them leeway to boost runs. But since Indian refiners already operate above capacity, Hari said, they have little juice left in their machinery to supply more diesel to Europe.
EU's decision to ban import of petroleum products is expected to significantly impact Russian refiners in the short-term because product exports to Europe accounted for 54 per cent of total Russian product exports in 2021, said CRISIL Research. Europe imported around 700,000 barrels a day of diesel from Russia, a little less than half of what India consumes. Overall, the EU used to import over one million barrels a day of Russian fuels and 2.5 million barrels a day of Russian crude.
That may force Russia to ship more crude to Asia if it fails to find markets elsewhere. What began as a temporary measure for Indian refiners last year, who, enticed by deep discounts, began buying Russian crude, is turning more permanent and profitable. The price cap on Russian oil by the US-led G7 nations and stringent penalties for violations, which some thought would cripple Russian supplies, has only increased flow of Russian oil to Asia.
India imported 1.13 million barrels a day of Russian crude in November, a month prior to G-7's Russian crude oil ban, according to Indian customs data. Imports rose to a record 1.42 million barrels a day in January, according to commodity market intelligence provider kPler.
Russia is offering good prices, so Indian refiners are happy purchasing crude from Russia, India's Minister for Petroleum Hardeep Puri said recently at India Energy Week in Bengaluru.