Afghan women launch Women's Revolution in Kabul to fight for fundamental human and women rights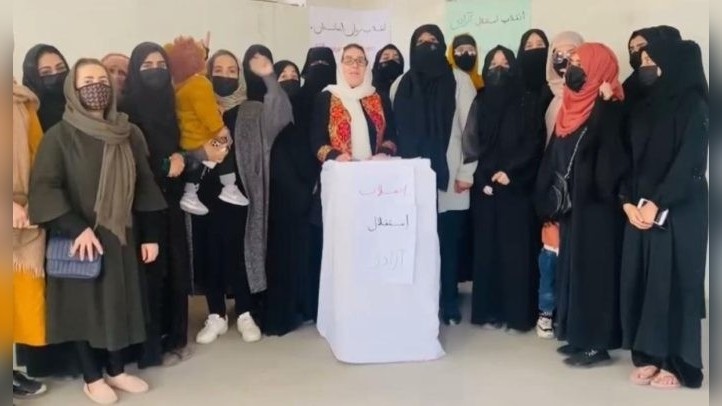 AKIPRESS.COM - A group of women on Saturday announced the launch of the Afghanistan Women's Revolution in Kabul, aiming to fight for fundamental human and women rights in the country, Khaama Press reported.
According to one of the organizers, Donya Safi, the movement aimed to "protect the basic rights of citizens, particularly women, as access to basic rights is a serious requirement for the citizens". The campaign was started to fight the injustice and inequity against women, the organizers say.
She said the movement's supporters include students, teachers, and several former government employees fighting for women's rights.
Since the Taliban retook power in Afghanistan in 2021, massive rollbacks spearheaded by the Taliban leadership, Afghan girls and women have lost access to school, work, and public areas.
In addition, since December last year, the ban on Afghan women working with the aid organization has further disrupted the humanitarian programs in the country.
Several reports issued by international institutions indicate that 28 million people will need humanitarian assistance in 2023, and half the population will suffer from severe hunger in the country.
Despite widespread international criticism and opposition from citizens of the country, the restriction edict on female employment and education has remained the same.
The movement also said that a society could only progress with the contribution of women. Despite women's essential role in the country's progress, women are not allowed to participate in the current Taliban government.