Delegation of Turkmenistan participates in session of UN Human Rights Committee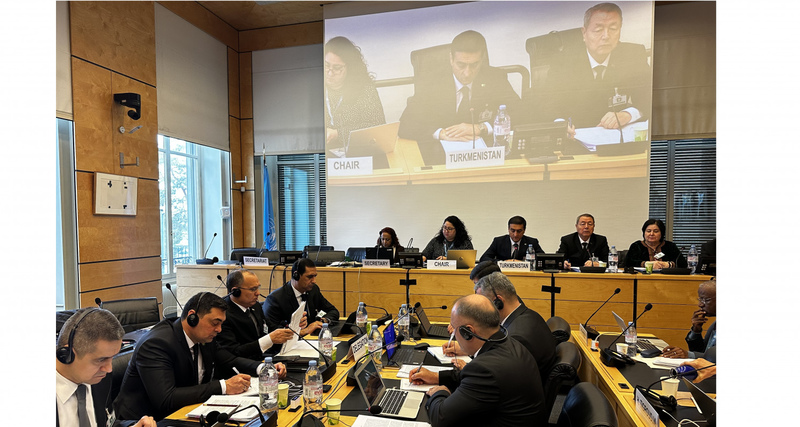 AKIPRESS.COM - The delegation of Turkmenistan led by Deputy Minister of Foreign Affairs of Turkmenistan Vepa Hajiyev has participated in the 137th session of the UN Human Rights Committee (HRC). The delegation of Turkmenistan included representatives of the Parliament, Ministry of Foreign Affairs, Justice and Internal Affairs, Supreme Court, General Prosecutor's Office and the Institute of State, Law and Democracy of Turkmenistan.
During this session, the HRC considered the 3rd periodic report of Turkmenistan on the implementation of the norms and provisions of the International Covenant on Civil and Political Rights (ICCPR).
The delegation of Turkmenistan provided information on activities carried out in this area based on proposals previously made by the Committee.
In the margins of the session the implementation of Turkmenistan's international human rights obligations under the ICCPR was monitored between Turkmenistan and the Committee.
The head of Turkmen delegation during his statement mentioned that Turkmenistan has been continued to improve the national human rights protection system, which includes legal and institutional components. While realizing these actions, special attention is paid to the implementation of international human rights obligations and recommendations of UN treaty bodies on the national reports submitted.
The members of the HRC encourage the delegation of Turkmenistan for the report and its active participation in this session. HRC members also highlighted importance of continuation of this dialogue in a trustful and transparent format which gives the parties the opportunity to discuss existing issues and identify further steps for progress in the field of human rights.