Afghan trade is affected by economic crisis in Pakistan - Afghanistan Chamber of Commerce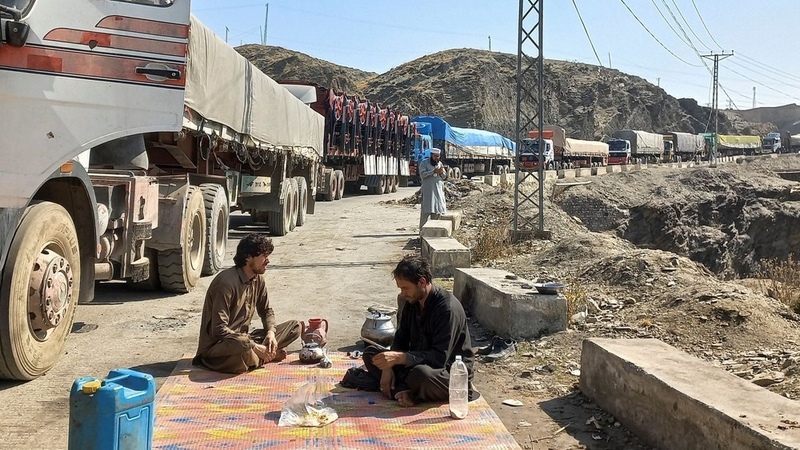 AKIPRESS.COM - The economic collapse in Pakistan has impacted the trade between Kabul and Islamabad, the Afghanistan Chamber of Commerce and Investment (ACCI) said.
The trade between Afghanistan and Pakistan reached close to $3 billion but has recently dropped, the TOLONews reported.
"Our trade has been becoming worse day by day. In addition to the impact of the Pakistan economy, the reduction in value of Pakistani rupees has been affecting imports as well," member of the ACCI Khanjan Alokozai stated.
Economists said that the economic crisis in Pakistan is not only affecting the life of Afghan refugees in Pakistan but will also have a negative impact on economic conditions of the people inside Afghanistan.
"The export of Pakistan to Afghanistan has dropped. The reason is that Pakistan is in an economic crisis, the prices of gas and oil have tripled. The truth is that Afghanistan also faces problems due to the economic crisis in Pakistan," member of the Chamber of Commerce and Investment of Nangarhar Zalmay Azimi noted.
"Pakistan is one of the trade partners of Afghanistan... Whenever there is an economic crisis in Pakistan and the people lose the capacity to afford things, we cannot have exports to that country," economist Abdul Naseer Rishtia stated.
According to Pakistani media, the economic crisis in the country has unprecedentedly affected the value of Pakistani rupees in exchange for the US dollar. The prices have also increased in Pakistan