Governor of Afghanistan's Balkh province that borders Uzbekistan dies in terrorist attack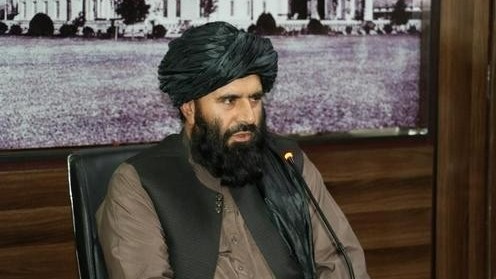 AKIPRESS.COM - Governor of Balkh province Mohammad Dawood Muzamil was killed in a blast that took place inside his office, a spokesman for the Balkh security department said.
Balkh's Security Department's spokesman, Mohammad Asif Waziri, confirmed the killing of the provincial governor, TOLONews reported.
"Today around 9 am, an individual who was armed with explosives blew himself up by the governor of Balkh, Mohammad Dawood Muzamil, from which unfortunately, the governor was martyred alongside two civilians. Four other people, including three military members and one civilian, were wounded," he said.
A statement of the department of security of Balkh said that an individual wearing a suicide vest blew himself up near the second floor near the office of the provincial governor.
The witnesses said said the blast occurred inside the provincial governor's office.
The Islamic State of Iraq and the Levant (ISIS) terrorist group claimed responsibility for the governor's assassination. So far, he is the highest-ranking official appointed by the Taliban to die after the Taliban seized power in August 2021.
It is noted that Balkh borders on Uzbekistan. Various products and humanitarian aid, including international, are imported from Uzbekistan to Afghanistan through this province. In addition, the Uzbek Termez is connected with Mazar-i-Sharif by a railway.