Ambassador of Tajikistan takes part in briefing on UN Water Conference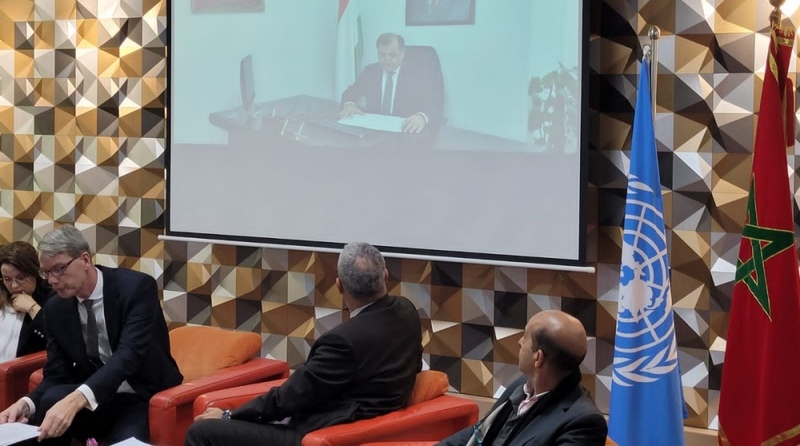 AKIPRESS.COM - Ambassador of Tajikistan to Egypt Zarobiddin Kosimi on March 16 took part in a briefing on the preparations for the upcoming UN Water Conference, which will b held in Rabat, capital of Morocco.
Detailed information was given at the briefing about Tajikistan's leadership in the actualization of world water problems, the initiatives of President Emomali Rahmon, and that the UN water agenda is called the "Dushanbe process", the Foreign Ministry of Tajikistan reported.
It was emphasized that, despite the fact that Tajikistan is an upstream country and has huge water resources, it experiences such problems as the rapid melting of glaciers, floods, avalanches and landslides. The country has established extensive and effective cooperation with the international community, the MFA notes.
The delegation of Tajikistan to the UN Water Conference, which will be chaired by the country and the Netherlands, will hold numerous side events, including those related to the holiday of Navruz.