2 people die in Afghanistan and 9 in Pakistan as result of earthquake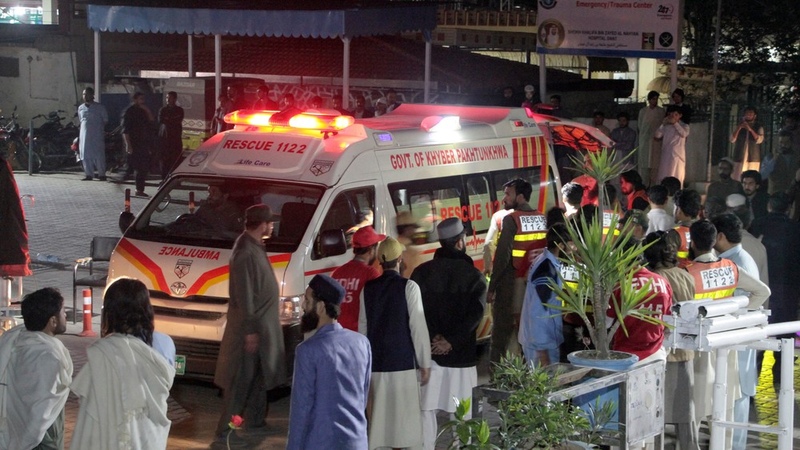 AKIPRESS.COM - At least 11 people have been killed after a strong earthquake struck northeast Afghanistan on Tuesday, with tremors felt in several major Pakistani cities, CNN reported.
The 6.5-magnitude quake sent residents fleeing from their homes in towns across northern Afghanistan and Pakistan, as it damaged buildings and triggered landslides.
The epicenter registered 40 kilometers (24 miles) southeast of the Afghan town of Jurm in the Hindu Kush mountain range at 187.6 kilometers (116 miles) deep, the United States Geological Survey reported.
At least two people were killed and at least eight others injured in Afghanistan's northeastern Laghman province, according to spokesman for the Ministry of Disaster Management Shafiullah Rahimi.
At least nine people died – including two children – as houses and other buildings collapsed in Pakistan's Khyber Pakhtunkhwa province, according to the Provincial Disaster Management Authority (PDMA). At least 44 others were injured in the province.
Images from Saidu Sharif, a town in Pakistan's Swat Valley, show ambulances bringing quake victims to hospital as crowds gathered outside.
Ensuing landslides also blocked roads in the northern Pakistani city of Abbotabad, according to Bilal Faizi, spokesperson for the Khyber Pakhtunkhwa provincial rescue services.
Afghanistan has a long history of earthquakes, many of which happen in the mountainous Hindu Kush region that borders Pakistan.