Construction of Arkadag city in honor of Gurbanguly Berdimuhamedov to cost Turkmenistan nearly $5 billion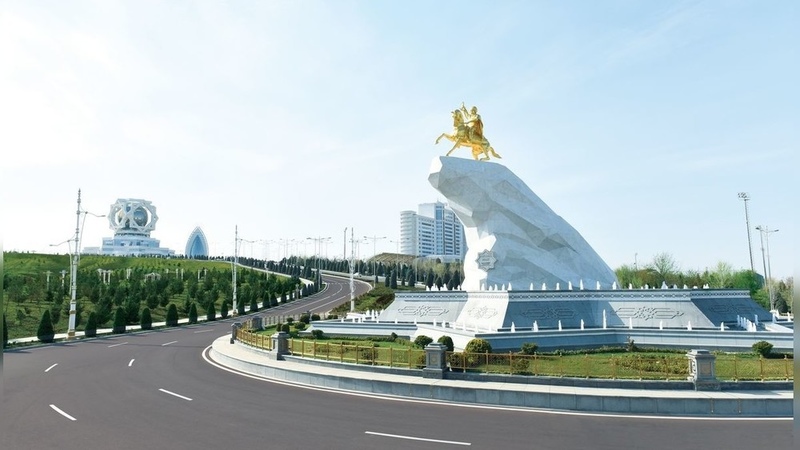 AKIPRESS.COM - Turkmenistan will spend nearly $5 billion to build a city named in honour of former president and chairman of upper house of the Parliament Gurbanguly Berdimuhamedov, France24 reported.
The new city 30 kilometres (18 miles) outside the capital Ashgabat will carry Berdimuhamedov's title of Arkadag.
The publication cites official heading a state committee in charge of city's construction Deryageldi Orazov, who says that the first phase of construction costs $3.3 billion, and the second phase about $1.5 billion. Orazov stated the exact cost will be clear after a call for tenders.
At least $4.8 billion will be spent on the construction of Arkadag.
The authorities will spend $2.76 billion on the purchase of imported building materials alone, the Chronicle of Turkmenistan reported.
The construction of Arkadag was launched in April 2019. The opening ceremony of the first stage of development is promised to be held in near future. Arkadag should be a smart city, according to the plans. The movement of electric buses and electric vehicles will be organized, solar panels and wind turbines will be installed.
Gurbanguly Berdimuhamedov instructed Foreign Minister Rashid Meredov in December last year to deal with the issue of including the new city into the Guinness Book of Records as "the largest, most unique and beautiful city in the region."
Previously, Ashgabat was the administrative center of Akhal province, but then it was taken into a separate administrative unit. Now the capital of the region is Anau, located eight kilometers from Ashgabat.