Delegation of Uzbekistan discusses cooperation with Institute of Microbiology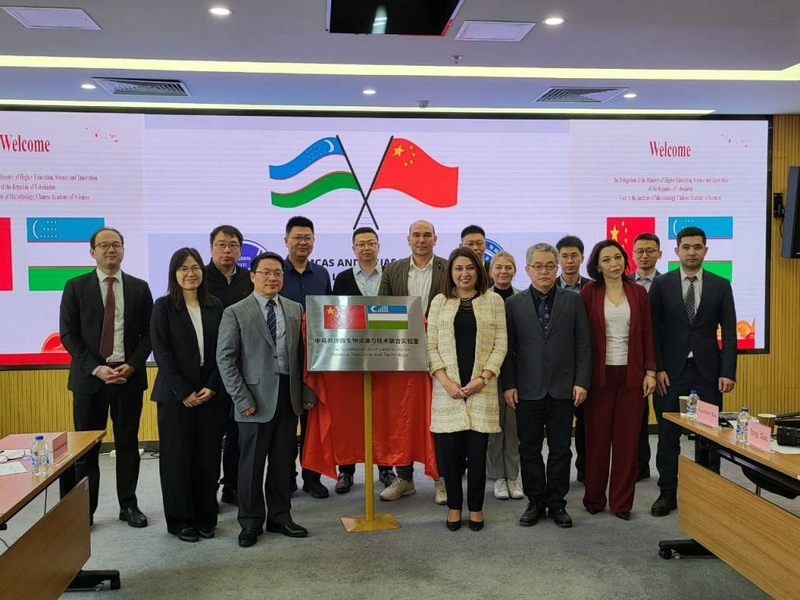 AKIPRESS.COM - A delegation led by the Deputy Minister of Higher Education, Science and Innovation Shakhlo Turdikulova visited the Institute of Microbiology of the Chinese Academy of Sciences, UzA reported.
A meeting was held with Deputy Director of the Institute of Microbiology Hua Xiang during the visit.
The parties discussed joint trials of the 2nd generation vaccine against coronavirus currently being conducted and plans. An agreement was reached on the passage of scientific internships by Uzbek scientists and conducting their research at the Institute of Microbiology at the Chinese Academy of Sciences.
The official opening ceremony of China – Uzbekistan Joint Laboratory on Microbial Resources and Biotechnology took place.
Academician Ibrokhim Abdurakhmonov was awarded the Ambassador of Silk Road Friendship award for his contribution to the development of scientific and innovative cooperation between China and Uzbekistan. The award was accepted by Deputy Minister Shakhlo Turdikulova.
The delegation also met with Vice Chairman of China International Development Cooperation Agency (CIDCA) Deng Boqing. The Uzbek side presented several proposals, including the modernization of scientific institutions, the creation of a National Center for Cell Technologies, the improvement of the ecosystem of startups, innovative development of the regions of Uzbekistan.
Deng Boqing, in turn, said that 48 projects worth 3.8 billion yuan are being implemented jointly with Uzbekistan today, and noted that the proposals presented by the delegation would be a good tool for more effective cooperation.
The parties agreed to discuss the details of projects at expert meetings.