India to supply 10,000 tons wheat to Afghanistan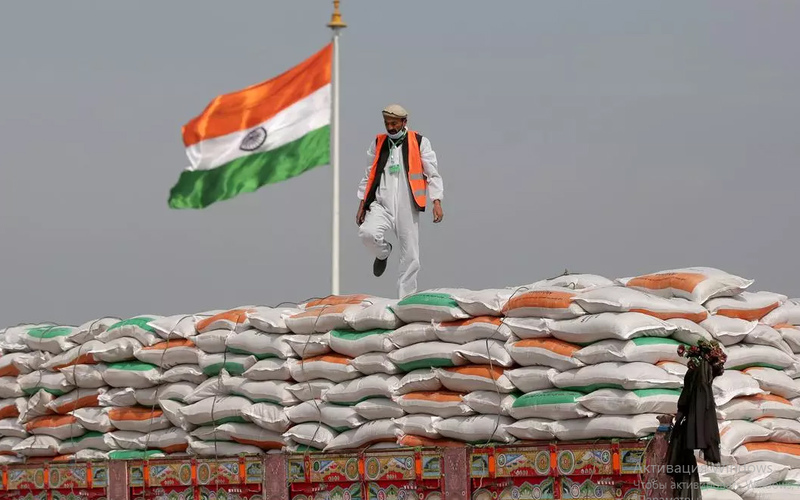 AKIPRESS.COM - India has signed a memorandum of understanding (MoU) with the UN World Food Programme (WFP) for humanitarian food assistance of 10,000 tons of wheat for the people of Afghanistan reeling under a food crisis, The Economic Times reported.
The MoU marks the fifth tranche, to be shipped through the India built Chabahar Port in Iran, of humanitarian food assistance that India has committed. Last year, WFP arranged support for 23 million food-insecure people across Afghanistan following the contribution of 40,000 tons of wheat from India.
The MoU was signed in Mumbai on Thursday, April 13 between J P Singh, representative of government of India, and Elisabeth Faure, representative and country director, World Food Programme in India.
"Sincere gratitude to the Indian government for food assistance to the people of Afghanistan. India's support has been a lifeline for families in need and is an important part of WFP's assistance to millions of people across Afghanistan," said Faure.
"The fifth tranche builds upon assistance already delivered to those who need it most by WFP in Afghanistan. India has delivered on its commitment, " Singh said on the occasion.
Earlier, WPF warned that since the Taliban seized power, a severe and unprecedented humanitarian catastrophe has gotten even more complicated. A new class of hungry people is emerging in Afghanistan due to job losses, lack of cash, and rising prices. The organization said there is inadequate food supply for 19.9 million Afghans.
Meanwhile, the WFP has warned last week that the people of Afghanistan are at the worst risk of famine and urgently needed $800 million for the upcoming six months.
Catastrophe hunger knocks on Afghanistan's doors, and unless humanitarian support is sustained hundreds of thousands more Afghans will need assistance to survive, WFP said.
Despite a difficult humanitarian situation in the country, the Taliban regime last week extended its ban on female UN relief workers.
The UN reiterated that since most of its staff members are women, food and nutrition assistance would only be improved with female relief workers being allowed to work with the organization.