Turkmenistan's FM holds talks wth EU Representative for Central Asia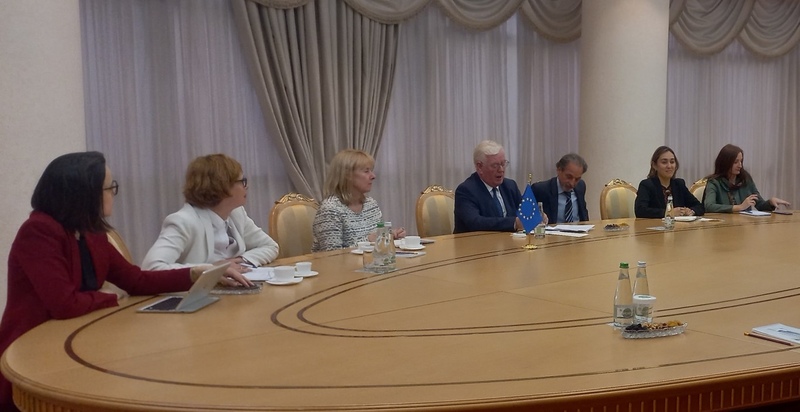 AKIPRESS.COM - Minister of Foreign Affairs of Turkmenistan Rashid Meredov met with a delegation led by Special Representative of the European Union for Central Asia Terhi Hakala at the Ministry of Foreign Affairs on April 20.
The sides dicsussed a range of issues on the current bilateral agenda, as well as on the further development of cooperation between Turkmenistan and the EU in bilateral and multilateral formats. The parties noted the similarity of the positions of Turkmenistan and the EU on many issues of international and regional politics, the Foreign Ministry reported.
Foreign Minister of Turkmenistan noted the importance of regular meetings of the Joint Committee "EU-Turkmenistan", Inter-Parliamentary Dialogue, and Human Rights Dialogues. As important events in this direction, the EU Culture Week in Turkmenistan held in Ashgabat last year, the Conference on Cooperation in education, the Conference on Green Energy were highlighted.
The parties also noted the fruitful cooperation between Turkmenistan and the EU within the framework of the European Union-Central Asia format.
During the meeting, the need for further promotion of specific programs and projects in the field of education, environment and climate change, water and energy issues was stated. One of the priority areas was cooperation in the field of youth policy.