Kazakhstan and Tajikistan to establish joint trade enterprise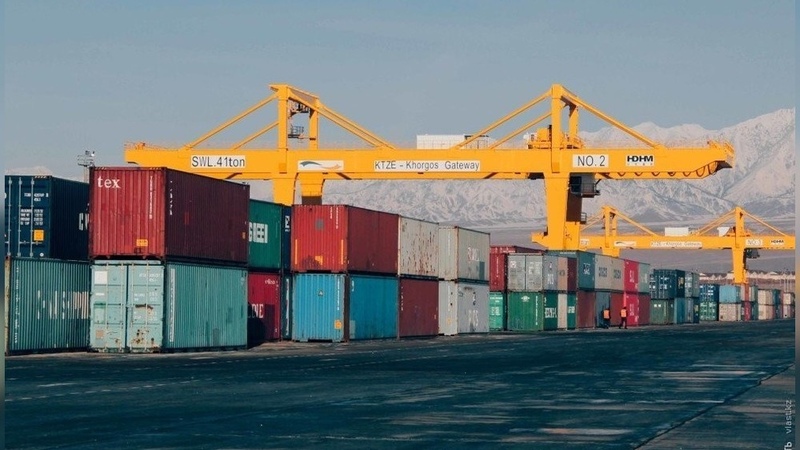 AKIPRESS.COM - Kazakhstan and Tajikistan signed a concept on the establishment of a joint venture, which will be located in Tajikistan and assist entrepreneurs of the two parties in the development of mutual trade, Kazinform reports with reference to Chairman of the Board of the Foreign Trade Chamber of Kazakhstan Ayan Yerenov.
"We have signed a concept with our colleagues to establish a joint venture in Tajikistan. This enterprise will assist entrepreneurs in the development of mutual trade, as well as in the development of trade with third countries," Yerenov said at the Kazakh-Tajik business forum.
He added that, according to a preliminary analysis, Kazakh enterprises will be able to increase the additional volume of non-primary exports to Tajikistan worth of more than $170 million. This figure can grow to $2 billion in the next two years, the Chairman assured.
"We have already moved from the implementation of individual projects to a systemic partnership in the economy. This is evidenced by the agreements signed today for more than $1 billion," Yerenov noted.
According to him, it is also planned to conduct a trade mission this year, where the target indicator will be $120 million. Great prospects for the development of cooperation exist in the petrochemical and pharmaceutical industries.
Deputy Prime Minister of Tajikistan Sulaymon Ziezoda, speaking about the agreements with Kazakhstan reached at the business forum in Astana, said that an agreement was signed between the countries on the construction of wholesale distribution centers in order to increase the supply of fruits and vegetables that are in demand in Kazakhstan.
He also expressed confidence that the issue of resuming air traffic between Dushanbe and Astana will be resolved.