More than 550 Afghan refugees return home from Pakistan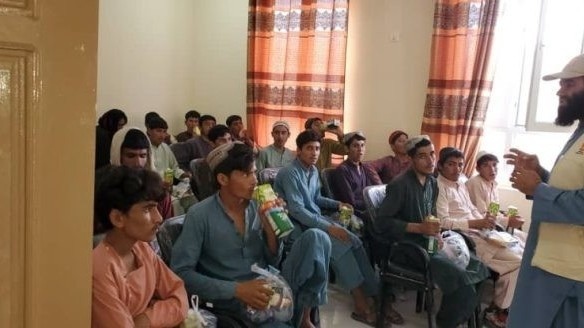 AKIPRESS.COM - A total of 554 Afghan migrants returned to Afghanistan on Monday and Tuesday from Pakistan through the Spin Boldak checkpoint in southern Kandahar province, the Taliban-led Ministry of Refugees and Repatriation said, Khaama Press reported. They were sent to the International Organization for Migration (IOM).
24 families, including 55 people and 24 children, have been released from Karachi prisons, according to the head of the refugee department Spin Boldak.
In addition, the Afghan Ministry of Refugees and Repatriation announced that 120 Afghan migrants had been extradited into the country through Spin Boldak in southern Kandahar province.
The Office of the United Nations High Commissioner for Refugees (UNHCR) earlier announced that the continued return of Afghan refugees from neighboring countries is closely linked to rising inflation and a lack of employment opportunities in host countries.
This is due to an increase in the influx of Afghan refugees to the neighboring countries of Iran and Pakistan after the return of the Taliban to power in August 2021.
The Ministry of Refugees and Repatriation of the Taliban has repeatedly reported the return of Afghan citizens from Pakistan and Iran. Some of these refugees were forcibly deported and others voluntarily left their host countries, Taliban officials said in a statement.
Since the return of the Taliban to power, most migrants have fled the country due to prosecution, lack of employment opportunities and security threats.
On the other hand, the vast majority of the country's population faces a range of challenges, including extreme poverty, hunger, unemployment and security concerns.
Existing reports suggest that more than six million Afghan citizens now reside in Iran and Pakistan, which is the largest number of refugees the two countries have received in decades.