Turkmen-Tajik business forum organized in Dushanbe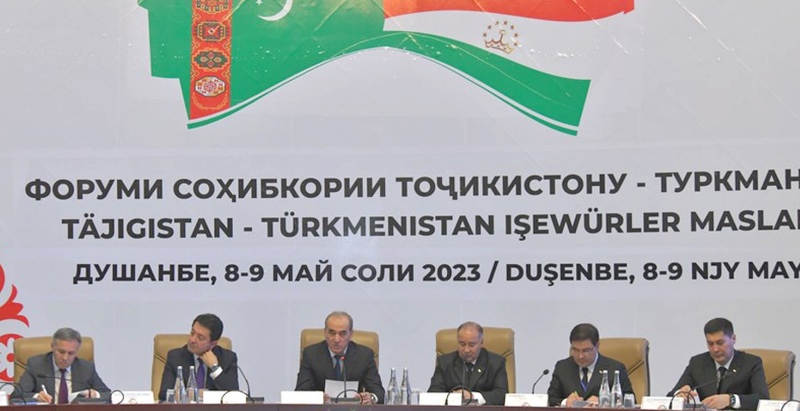 AKIPRESS.COM - A joint Turkmen-Tajik business forum was held in the conference hall of the National Library of Tajikistan in Dushanbe on May 8 on the eve of the state visit of President of Turkmenistan Serdar Berdimuhamedov. The event was opened by Deputy Chairman of the Cabinet of Ministers of Turkmenistan B. Atdaev and Vice Prime Minister of Tajikistan U. Usmonzoda, the Foreign Ministry of Turkmenistan reported.
The forum brought together more than 250 participants - representatives of the public and private sectors of the two countries.
Addressing the participants of the business forum, the heads of delegations of the two countries stressed that cooperation between Turkmenistan and Tajikistan has reached a high level due to joint efforts and continuous bilateral visits. The holding of such events contributes to the development of trade and economic cooperation, an increase in export potential, and the strengthening of bilateral economic and investment partnerships.
The guests and participants of the forum were presented with presentations on the socio-economic development of Turkmenistan and investment opportunities of Tajikistan. The participants were introduced to the investment opportunities of the two states in such promising areas as industry, energy, services, agriculture, logistics, transport and communications.
A number of bilateral negotiations were held between the business circles of Turkmenistan and Tajikistan, and a solid package of documents was also signed following the forum.
A delegation of business circles of Turkmenistan, in frames of a visit to Tajikistan, will visit large industrial zones located in Dushanbe on May 9.