President of Turkmenistan receives Head of OSCE PA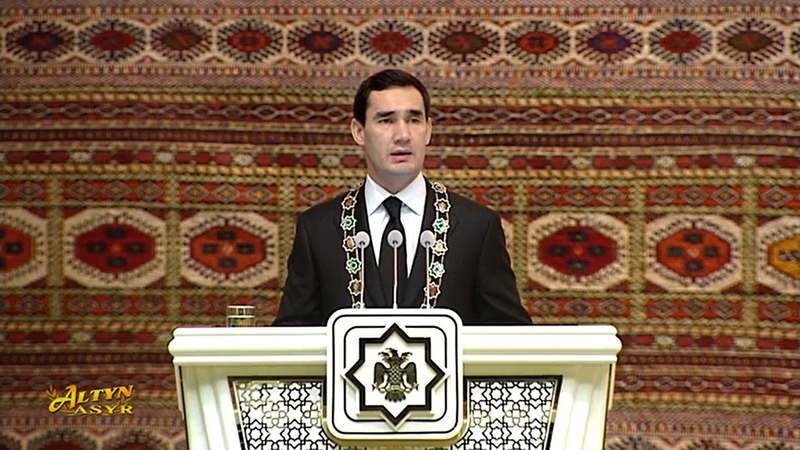 AKIPRESS.COM - President of Turkmenistan Serdar Berdimuhamedov received Head of the Parliamentary Assembly of the Organization for Security and Cooperation in Europe (OSCE PA) Margareta Söderfelt on May 16, the Foreign Ministry reported.
The Head of the Parliamentary Assembly reaffirmed the interest of the OSCE PA in continuing the cooperation with Turkmenistan, which pursues foreign policy aimed at ensuring peace, prosperity and sustainable development in the regional and global dimensions.
Serdar Berdimuhamedov noted that the program of the visit to Ashgabat includes participation in the international conference on the role of neutral states in strengthening security, stability and dialogue in the OSCE region.
The head of state expressed confidence that this visit, within the framework of which a number of bilateral meetings are also planned, will give a new impetus to the further development of partnership between Turkmenistan and the OSCE PA.
The delegations of the Parliament of Turkmenistan take an active part in the sessions of the OSCE Parliamentary Assembly, as well as in various seminars held under its auspices. The country supports the effective involvement of parliamentarians in the activities of the OSCE and the expansion of forms of cooperation and is ready to contribute to the promotion of the goals of the Organization to strengthen comprehensive security.
The sides also emphasized the relevance of coordinating common efforts in ensuring economic development, stable international energy supplies, as well as in such areas as ecology and environmental protection, rational use of water resources.
The need to continue the exchange of experience in the field of human rights protection and interaction to strengthen democratic institutions and the rule of law was noted.
The President and the Head of the OSCE PA reaffirmed the readiness of Turkmenistan and the OSCE PA to expand the long-term partnership, the intention to continue to strengthen constructive inter-parliamentary ties.