India set to host G20 tourism meeting in Jammu & Kashmir, send message of progress to the world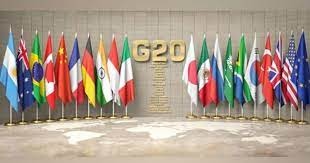 AKIPRESS.COM - India, under its G20 presidency, is all set to hold a working group meeting of the international forum in Jammu & Kashmir (J&K). The third tourism working group meeting of G20 will be held from May 22 to 24 at the Sher-i-Kashmir International Conference Centre (SKICC) in Srinagar, The Economic Times reported.
The meeting will attract a lot of eyeballs as Kashmir, which has been under the shadow of terrorism for decades, will be hosting delegates from so many countries for the first time in its history. Officials are hopeful that the meeting will have a positive impact on tourism and trade in the region and send out a strong message to countries that look at Jammu and Kashmir as a 'troubled' spot.
The Indian government has been closely monitoring the security situation in Kashmir since the August 2019 abrogation of Article 370 of the Constitution, which stripped J&K of its special status. Since then, various efforts have been undertaken by the federal government to create a conducive atmosphere for industry to grow in Kashmir.
Holding the G20 summit in Jammu and Kashmir would be an adventurous and ambitious step as well as an opportunity to recognize J&K at the highest level, according to a report in J&K Policy Institute. The Srinagar-based independent, think-tank said that despite resistance from some neighbours, India announced Srinagar as the venue for the G20 Tourism Working Group meeting.
It's for the first time in the past 70 years that J&K would be hosting an international event like G-20, and the occasion offers Jammu and Kashmir a chance to rise to the occasion of exhibiting its market prospects, ecotourism ventures, and cultural assets to the leading global nations, the report stated.
"G20 meetings are being organized in entire India, in all cities and parts of India. It is therefore natural to hold the meetings in Jammu and Kashmir and Ladakh because these are inalienable parts of India," India's Ministry of External Affairs (MEA) Official Spokesperson said during the regular media briefing.
India has issued a significant strategic assertion to the international society, primarily to its neighbours by strategizing to organize a few G20 summits in J&K. The G20 offers a chance for the administration to solidify the benefits it claims resulted from repealing Article 370, reported J&K Policy Institute.
Numerous corporate leaders, expats, businessmen, and diplomats, from Middle Eastern countries, have indeed toured J&K in the past few months to investigate opportunities to invest in the Union Territory.
There had been a large amount of attention in J&K during last year's regional and global summit throughout the Emirates. Motivated by multinational economic interests in investing in J&K, India anticipated hosting the G20 summit in Sri Nagar this year.
Also, the large tourist influx must have stimulated the Indian government to choose J&K. The G20 Summit has the possibility of having a major effect on the J&K economy. Actions taken at the symposium, for example, can influence market mechanisms, the balance of trade, and fiscal measures, each of which has a long-lasting effect.
Furthermore, the G20 Summit can be an opportunity for Western democracies to collaborate in addressing global financial dilemmas, which will eventually improve J&K's status.
Also, among the 15 institutions in the country chosen to host Youth-20 and Civil -20 events which are being organised in connection with India's G-20 Presidency, the University of Kashmir (KU) is one of them, reported J&K Policy Institute.
The third G20 tourism working group meeting in Srinagar will be an eye-opener for countries that look at Jammu and Kashmir as only a 'troubled' region
Global support has grown and with the G20 summit, Kashmir will have a bigger presence on the world platform and it will be able to empower and shape significant international economic and commercial decisions.