UN proclaims Nov 26 World Sustainable Transport Day at initiative of Turkmenistan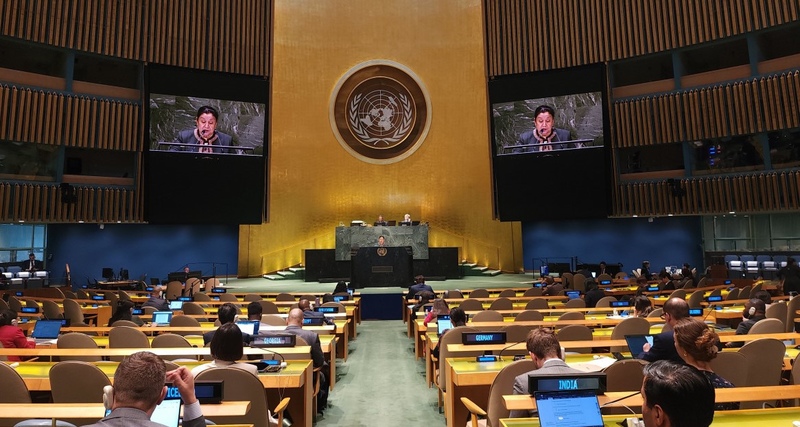 AKIPRESS.COM - The United Nations General Assembly, led by Turkmenistan's initiative, proclaimed November 26 as World Sustainable Transport Day, the Foreign Ministry of Turkmenistan reported.
This proclamation stems from the inaugural Global Conference on Sustainable Transport held in Ashgabat on November 26, 2016. The resolution endorsing this day was adopted by the UN General Assembly on May 16, 2023, during the 70th plenary meeting of its 77th session.
Presenting the resolution "World Day of Sustainable Transport", Permanent Representative of Turkmenistan to the UN, Ambassador Aksoltan Ataeva underlined that the resolution mandated the President of the UN General Assembly in cooperation with the Department of Economic and Social Affairs to convene the High-Level Meeting on Sustainable Transport at the UN headquarters in New York during the 78th session of the General Assembly.
Ataeva also underlined the importance of sustainable transport in shaping a sustainable future and its integral role in realizing the objectives outlined in the 2030 Agenda for Sustainable Development.
The proclamation of World Sustainable Transport Day aims to heighten awareness of the benefits of sustainable transport and mobility. It seeks to promote the adoption of low-emission modes of transport, the utilization of alternative fuels and energy-efficient vehicles, and the enhancement of connectivity at regional and global levels.
The forthcoming high-level meeting of the UN General Assembly will contribute to the implementation of the transport goals set out in the 2030 Agenda, the Paris Agreement, the New Urban Agenda and the Political Declaration of the High-Level Meeting on Improving Global Road Safety.