Xi outlines how to build China-Central Asia community with shared future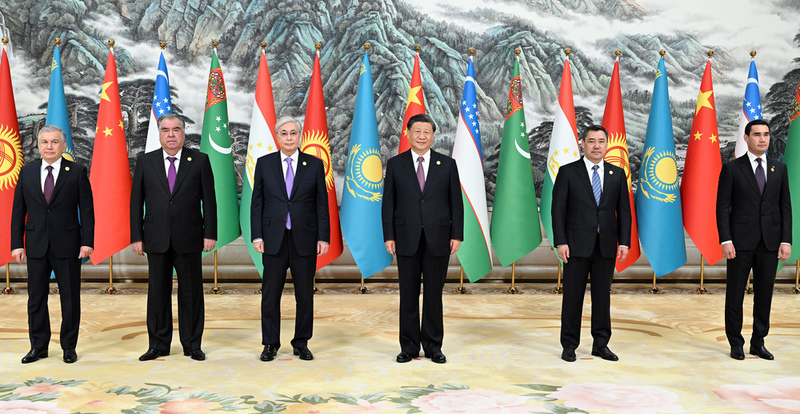 AKIPRESS.COM - Chinese President Xi Jinping on Friday expounded on how to build a China-Central Asia community with a shared future, when he delivered a keynote address at the China-Central Asia Summit held in the northwestern city of Xi'an, Xinhua reported.
Stressing the need for mutual support, Xi said China and Central Asian countries should deepen strategic mutual trust, and always offer clear and strong support for each other on issues of core interests such as those involving sovereignty, independence, national dignity and long-term development.
Underscoring common development, Xi called on the six countries to continue taking the lead in Belt and Road cooperation and to promote the implementation of the Global Development Initiative.
He also called for efforts to fully unleash cooperation potential in traditional areas such as trade, industrial capacity, energy and transportation, and to foster new growth drivers in areas such as finance, agriculture, poverty reduction, low carbon, health, and digital innovation.
Stressing the need to uphold universal security, Xi said the six countries should jointly implement the Global Security Initiative.
The six countries should resolutely oppose external interference in the internal affairs of regional countries and attempts to instigate "color revolutions," and maintain a zero-tolerance stance against the "three forces" of terrorism, separatism and extremism, Xi said.
Underscoring the need to uphold everlasting friendship, Xi said the six countries should implement the Global Civilization Initiative.
They should carry forward their traditional friendship, promote personnel exchanges, strengthen exchanges of governance experience, enhance mutual learning among civilizations, and advance mutual understanding, he noted.