Yntymak Park hosts first Europe Summer Fest Bishkek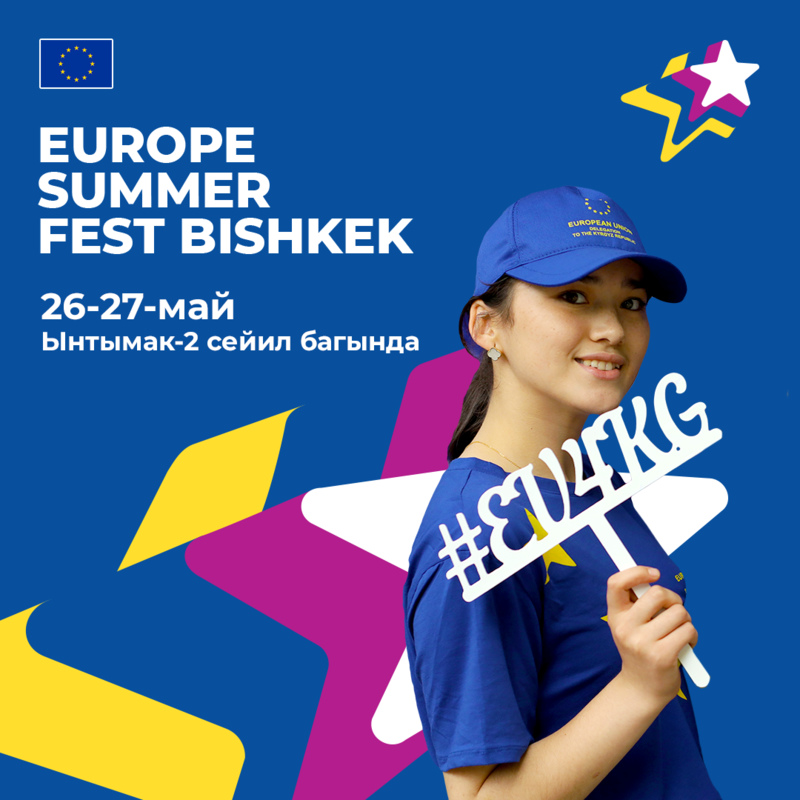 AKIPRESS.COM - The first edition of the "Europe Summer Fest Bishkek" will be held in Yntymak Park-2 on 26-27 May in Bishkek, with free entrance.
The Europe Summer Fest Bishkek" will give participants a chance to sample the full breath of European trade, culture, cuisine, music, spirit and cooperation in Kyrgyzstan. The festival opens at 17:30 on 26 May with performances from the most famous contemporary Kyrgyz stars like Mirbek Atabekov, Ulukmanapo, Jax 02.14, Jiydesh, Tamga and Iluiha. There will also be a spectacular fashion show with European brands in collaboration with the European Union funded "Ready for Trade project" that helps Kyrgyz companies to export to Europe.
On 27 May, European cuisine, products, and culture, competitions and performances will be organised in close cooperation with the Embassies of Germany, France, Estonia, Belgium, Croatia, Hungary, The Netherlands, Finland and other Member states of the European Union, as well as by Novotel, Hyatt, Orion hotels and European brands such Lacoste, Boss, L'occitaine, Yves Rocher, Descombes, Steinbrau and others. Furthermore, all day through more fun activities, games, quizzes competitions will be organised for children and adults on the main stage as well as in the Green Room, the Digital Hub, the Youth lounge and in the Sport zone all between 8:00 – 18:00. To close the Europe Summer festival the Bishkek Opera Ballet stars will perform a medley of the most famous opera classics like Giuseppe Verdi and Wolfgang Amadeus Mozart.