China to build 11 solar and wind power plants worth $4.4 billion in Uzbekistan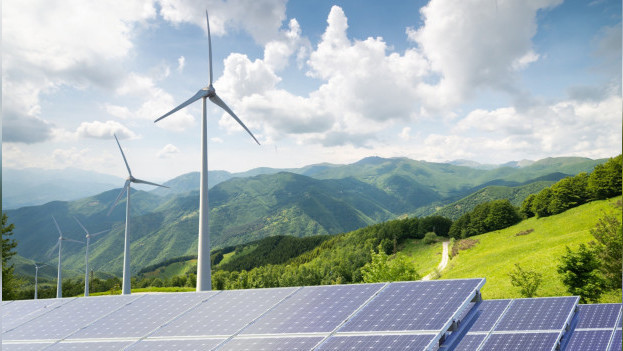 AKIPRESS.COM - Uzbekistan agreed with China on the construction of 11 solar and wind power plants with a total capacity of 4.8 GW worth $4.4 billion, the presidential press service of Uzbekistan reports.
The agreements were reached during the recent state visit of Shavkat Mirziyoyev to China.
The program of investment and technological cooperation for the development of alternative energy became one of the main topics of negotiations with President of China Xi Jinping. It provides for the construction of solar, wind and hydroelectric power plants in Uzbekistan, the production of photovoltaic panels, electrical equipment, transformers, batteries, as well as digitalization of management and training of specialists.
41 documents were signed, including agreements on financing the construction of power lines and substations and on the preparation of a feasibility study for the cascade of Naryn hydroelectric power station in Namangan region and the cascade of the Aigain hydroelectric power station in Bostanlyk district of Tashkent region.
The construction of another 11 PPPs and WPPs with the participation of China became known on May 23 at a meeting with the President, where the pace of introduction of renewable energy sources in social institutions and government departments was discussed. The Uzbek authorities planned to install solar panels with a capacity of 220 MW in social and state institutions. Solar panels with a total capacity of 107 MW have been installed as of May.
It was noted at the meeting that large state-owned companies are carrying out these activities at an accelerated pace, but work in social institutions is slow. For example, 36% of the total planned number of panels were installed on university buildings, 33% in schools, and 28% in medical institutions. The figure reached almost 50% in the country as a whole.