COP17 on desertification to take place in Mongolia in 2026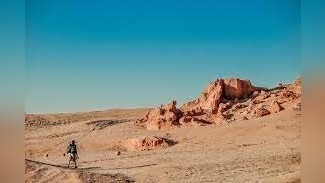 AKIPRESS.COM - Mongolia will host the 17th Conference of the Parties (COP17) of the United Nations Convention to Combat Desertification (UNCCD) in 2026, the Ministry of Environment and Tourism announced.
The Convention entered into force in 1996, becoming the first, and so far only legally binding international framework to address desertification, a priority in the fight against climate change, asianews.it notes.
The Conference of the Parties (COP) is the UNCCD's supreme decision-making body. In addition to overseeing the implementation of the Convention, it is also a platform for information exchange and sharing.
Hosting COP17 will provide Mongolia with an opportunity to raise awareness in the international community about the relationship between desertification and the supply of raw materials necessary for the energy transition.
Desertification is one of Mongolia's biggest challenges. It has also been one of the priorities of the Mongolian government under Prime Minister Luvsannamsrai Oyun-Erdene since 2021.