Condition of House of Culture in Moskovskiy District founded in 1971 - In Pictures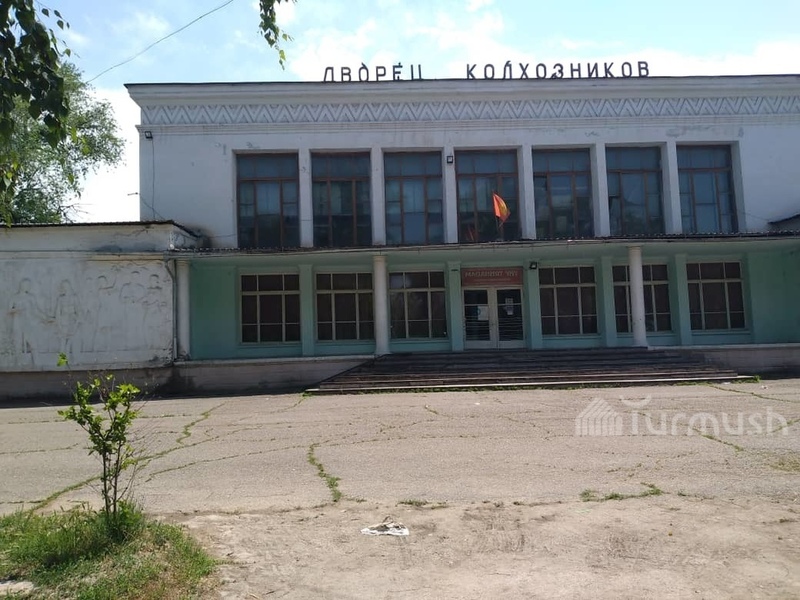 AKIPRESS.COM - Birds started nesting in the old House of Culture building located in the village of Sadovoye, Moskovskiy district of Chui region.
The House of Culture, constructed in 1971, was once considered the most advanced two-storey building in the district and the region during the Soviet era. However, the building has deteriorated over time, has broken windows, dusty interiors, graffiti on the exterior walls, crumbling plaster on the foundation and walls, and a leaking roof.
Denizbek Raimkulov, the head of the village council said: "Currently, this House of Culture is the only one remaining in the village. The first floor used to have a hall accommodating 640 people, while the second floor housed a library, a museum, and other facilities. The library premises are still in good condition, clean and well-lit, serving their purpose. Last year, we allocated 80,000 soms to address the roof problem. However, it is challenging to restore a building that has never undergone major repairs in its 52-year history."
"We have written letters seeking assistance with financing, but no responses were received, the building remains neglected. Currently, we are working in three areas: roof renovation, payment for heating, and construction of a boiler plant. We estimate that approximately 30 million soms will be required to carry out these necessary tasks. The total budget of the village administration is 19.151 million soms," said Raimkulov.