India positive on BRICS expansion, but seeks wider consultations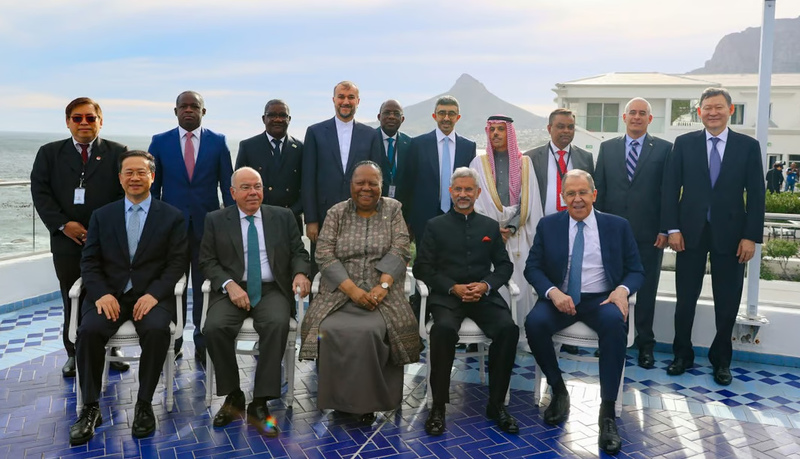 AKIPRESS.COM - India sought wider consultations among all the stakeholders and expressed positive support for China's proposal to expand BRICS, said officials aware of the matter. The two agendas at the BRICS summit in South Africa included plans to expand the membership of the grouping, and a common currency, The Economic Times reported.
The BRICS grouping is not only an expression of multipolarity but of the many ways of meeting international challenges, India's External Affairs Minister S Jaishankar said on Friday, asserting that the five-nation bloc is an "established feature" of the global landscape. Addressing the Friends of BRICS Foreign Ministers' meeting, Jaishankar stated that the message of reform that BRICS embodies must permeate the world of multilateralism.
"BRICS is no longer an 'alternative', it is an established feature of the global landscape," he tweeted. He said the five-nation grouping comprising Brazil, Russia, India, China and South Africa is not only an expression of multipolarity but of the many and diverse ways of meeting international challenges.
"Its focus is on building a fairer, inclusive and open international architecture with sustainable development at its core. "Creating resilient and reliable supply chains is central to ensuring that no one is left behind," he tweeted. Jaishankar said the 'Friends of BRICS' strongly support the reform of the United Nations Security Council.
The foreign ministers of the BRICS group of major emerging economies met in South Africa on June 1-2 to discuss pressing geopolitical issues, including the bloc's first enlargement in over a decade as it seeks to position itself as a representative of the "Global South" and provide an alternative model to the Group of Seven.
Senior officials from over a dozen countries including Saudi Arabia and Iran were in talks on closer links with the BRICS bloc of major emerging economies on Friday as it met to deepen ties and position itself as a counterweight to the West. BRICS has in recent years taken more concrete shape.
BRICS, which now consists of Brazil, Russia, India, China and South Africa, is considering expanding its membership, and a growing number of countries, mostly from the global South, have expressed interest in joining.
Iran, Saudi Arabia, the United Arab Emirates, Cuba, Democratic Republic of Congo, Comoros, Gabon, and Kazakhstan all sent representatives to Cape Town for the "Friends of BRICS" talks, an official programme showed. Egypt, Argentina, Bangladesh, Guinea-Bissau and Indonesia were participating virtually.
BRICS member China said last year it wanted the bloc to launch a process to admit new members. And other members have pointed to countries they would like to see join the club.
India's External Affairs minister Jaishankar said the talks had included deliberations on the guiding principles, standards, criteria and procedures of what an expanded BRICS bloc would look like. "This is still work in progress," he added.
India's foreign ministry has previously emphasised the need for a common policy for such an expansion, rather than the consideration of candidacies on an individual basis.
South Africa's foreign minister said the group's foreign ministers were aiming to complete work on a framework for admitting new members before BRICS leaders meet at a summit in Johannesburg in August.