Emir of Qatar has arrived in Kyrgyzstan on state visit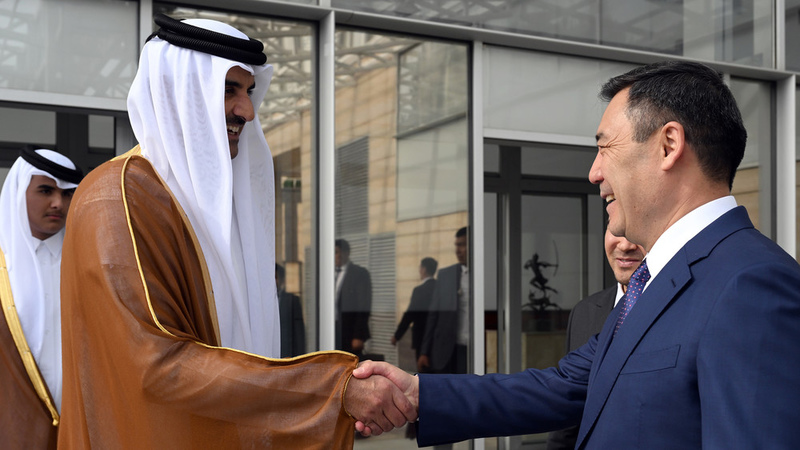 AKIPRESS.COM - The Emir of Qatar, Sheikh Tamim bin Hamad Al Thani today has arrived on first ever state visit to Kyrgyzstan, president's press service reported.
President Sadyr Japarov met the Emir upon landing at Manas International Airport.
The flags of two countries were raised, the red carpet was rolled out, the guard of honor lined up.
Yurts were installed in the airport, which demonstrated internal decoration of home of nomad people.
Men in national clothing demonstrated elements of traditional culture. Artists performed national dances.
Mounted riders greeted the Emir of Qatar at the entrance.
Sadyr Japarov and Sheikh Tamim bin Hamad Al Thani watched the cocert.
The Emir of Qatar showed a big interest in national culture, internal decorations of the yurt, national dog hunting, said the report.
The two leaders will hold bilateral talks tomorrow, will discuss a broad range of issues of a mutual interest, prospects of further deepening of bilateral cooperation.
Several bilateral documents will be signed.