Shores of Pionerskoe and Komsomolskoe lakes undergo disinfection annually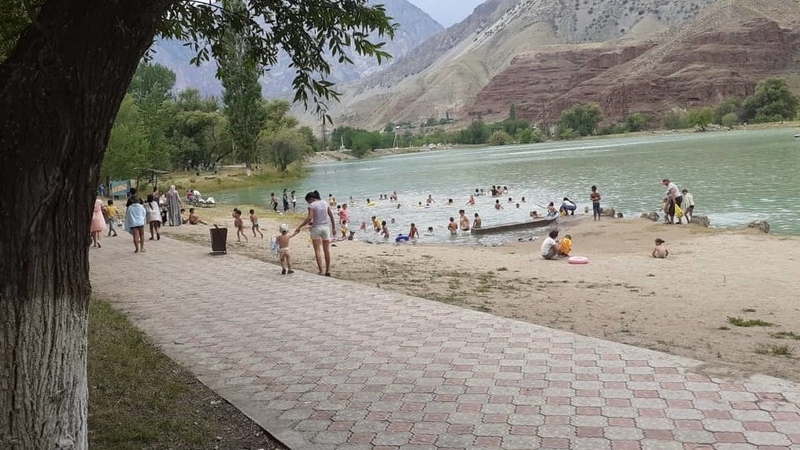 Lake Komsomolskoe
AKIPRESS.COM - During the summer season, the shores of Pionerskoe and Komsomolskoe lakes in Kara-Kul town located in Jalal-Abad region undergo disinfection.
The shores of these two lakes are subjected to annual treatment at the beginning of summer, specifically in May and June, according to the city's department of disease prevention and state sanitary and epidemiological supervision.
"The treatment operations start at 7:00 a.m., as swimming activities are relatively scarce during the morning hours in May and June. Once the weather becomes warmer, residents are informed about the upcoming sanitary treatment. Additionally, a representative from the city's municipal property department is involved in overseeing the treatment of the lake shores. Disinfectants are not sprayed directly into the water. Spraying the water is strictly prohibited due to its environmental impact. Instead, the disinfectants are sprayed on the sand to eliminate germs and insects. Approximately two hours after the spraying process, it is safe to swim in the lake," said the report.
However, local residents are expressing their discontent with the condition of the areas surrounding the lakes. They have voiced their concerns about the garbage, the presence of algae in the water, and the overall unsuitability for resting there during the summer.