President of Turkmenistan orders to increase national currency and amount of wages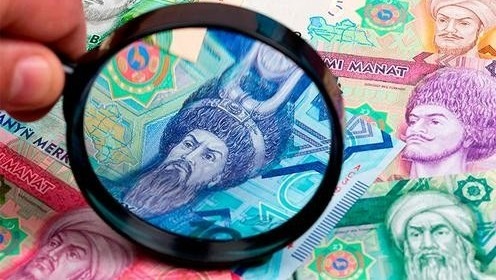 AKIPRESS.COM - President of Turkmenistan Serdar Berdimuhamedov at a government meeting on July 14 ordered to take measures to increase the national currency, TDH reported.
President Serdar Berdimuhamedov noted that it is necessary to achieve a stable turnover of financial resources in the economy, the report on the expanded meeting of the Cabinet of Ministers of Turkmenistan says.
Emphasizing the need to ensure the intended use of loans, increase their efficiency, take appropriate measures to increase the national currency and expand cooperation with international financial organizations, the head of Turkmenistan gave relevant instructions in this direction, according to the report.
The official rate of the Turkmen national currency, 3.5 manats per dollar, has remained unchanged since 2015. The real exchange rate on the black market exceeds the official rate by several times.
For example, one dollar cost almost 30 manats in June 2018, and its value increased to 41 manats in April 2021. The real rate is 19-19.5 manats per dollar this July, exceeding the official rate by more than five times.
Serdar Berdimuhamedov signed a decree on July 14 on 10% increase in salaries, pensions, state benefits, scholarships for students and trainees from January 1, 2024.
According to the decree, the minimum wage is raised to 1,280 manats ($365.7 at the official rate or $65.6 at the real rate), the minimum amount of pensions for participants in the World War II will be 2,070 manats per month ($591 in official terms or $106 in real terms), the minimum pension for spouses of veterans and home front workers is 605 manats per month ($173 official or $31 real), the base value for determining the minimum amount of pensions is 500 manats ($143 in official terms or $25.6 in real terms), and the base value for calculating state benefits is 470 manats ($134 in official terms or $24 in real terms).