Delegation of Turkmenistan hold meetings on sidelines of High-Level Forum on Sustainable Development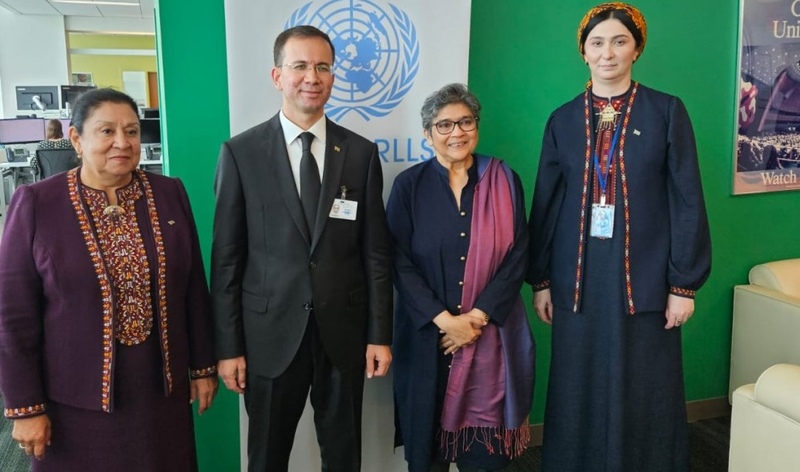 AKIPRESS.COM - The delegation of Turkmenistan headed by Minister of Finance and economy S. Jorayev took part in the High-Level Forum on Sustainable Development in New York and held bilateral meetings on July 18, the Foreign Ministry reported.
The delegation held talks with the UN Under-Secretary-General, High Representative for the Least Developed Countries, Landlocked Developing Countries and Small Island Developing States Rabab Fatima, UN Under-Secretary-General of the Department of Economic and Social Affairs (DESA) Li Junhua, UN Assistant Secretary-General for Peacebuilding Support Oscar Fernandez-Taranko, Assistant Secretary-General of the United Nations, Regional Director of the United Nations Development Program for Europe and the CIS Ivana Živkoviĉ.
The parties exchanged views on topical issues of cooperation between Turkmenistan and the United Nations, including the prospects for developing cooperation with its specialized agencies and structures.
Deputy Minister of Foreign Affairs of Turkmenistan M. Byashimova also held talks the Deputy Minister of Foreign Affairs of Italy Maria Tripodi.
During the meeting, topical issues of Turkmen-Italian cooperation, as well as prospects for further development of cooperation in a wide range of priority areas were discussed.