Turkmen-Malaysian inter-MFA consultations take place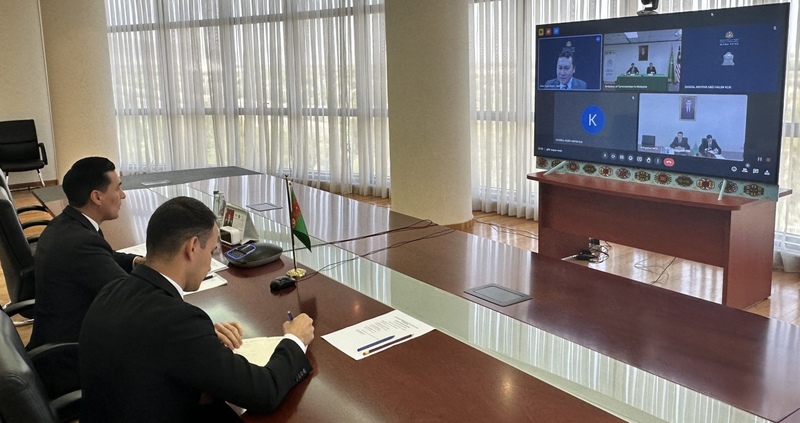 AKIPRESS.COM - The Turkmen-Malaysian inter-MFA consultations were held online at the Ministry of Foreign Affairs of Turkmenistan on August 23, the Foreign Ministry reports.
The diplomats of the two countries discussed a wide range of issues of multilateral and bilateral cooperation in the political, diplomatic, trade-economic, energy and humanitarian fields.
They reaffirmed mutual intention to further build up contacts within the framework of international organizations, primarily the UN. It was emphasized that contacts at the highest and high levels, as well as regular consultations between the foreign ministries of the two countries are an important factor in advancing relations.
The parties discussed in detail the important topics of the bilateral agenda. The necessity of creating a Joint intergovernmental commission for economic, scientific and technical cooperation between the two countries was emphasized. The possibilities of building up the partnership in information and communication technologies and digitalization of the economy were also considered.
The sides emphasized humanitarian component of the Turkmen-Malaysian relations, as well as potential for deepening effective cooperation in the field of tourism, education, science and culture, and healthcare.