International Day Against Nuclear Tests to be held in Astana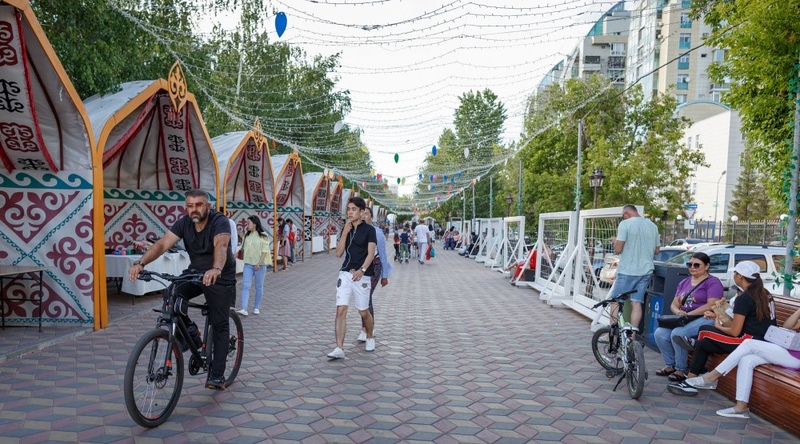 Illustrative photo
AKIPRESS.COM - Astana Arbat, together with the U.S. Mission to Kazakhstan, and the American Corner in Astana will host festivities at 6 pm on August 29 to mark the International Day Against Nuclear Tests and the closure of the Semipalatinsk Test Site, the U.S. Embassy in Astana reports.
The event will open with the crafting of origami cranes, a symbol of international peace and solidarity, inspired by the story of young Japanese survivor of the nuclear blast in Hiroshima Sadako Sasaki.
A panel discussion on the arts, with participation from the U.S. visual artist and independent curator Angel Rafael "Ralph" Vázquez-Concepción, who has arrived in Kazakhstan from San-Francisco, California, and Kazakhstani artist and nuclear nonproliferation activist Karipbek Kuyukov, will be featured as well.
The festivities will close with a screening of the documentary Birge (Together), showcasing U.S.-Kazakhstani joint efforts in non-proliferation, and a live music performance.
Vázquez-Concepción is visiting Kazakhstan as part of the U.S. State Department's program "Art in Embassies". His works, including those dedicated to Nevada-Semipalatinsk, are showcased at the residence of U.S. Ambassador to Kazakhstan in Astana. The artist also plans to visit Almaty, where he will meet with local art, culture, and youth representatives, the Embassy notes.